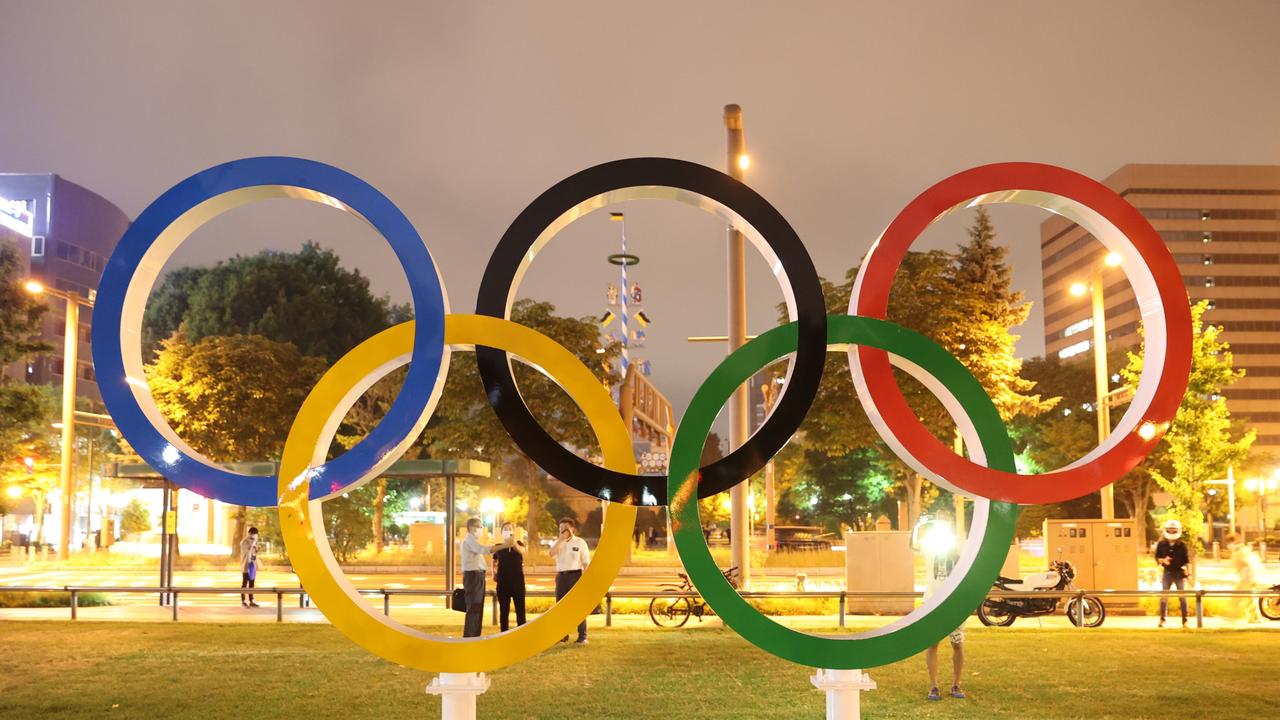 Traveling from Australia to Tokyo to participate in the Olympics, was stuck in the airport for 8 hours without food. That is pure torture.
Certain aspects of traveling in a Covid-affected world are frustratingly familiar-such as babies crying from Sydney to Singapore-but since most of us were allowed to leave Australia for the last time, many other things have changed .
When your travel involves going to Tokyo to participate in the Olympics, the obstacles to jump over before heading overseas are more complicated, where governments and officials are eager to minimize the spread of the coronavirus so that the Olympics can continue.
Received two injections from Pfizer In a small theater reserved for athletes and travel media, just 100 meters from the Homebush Mass Vaccination Center in Sydney, several trees were subsequently felled to ensure that you have all the necessary documents (worth 87 pages for this reporter) ) Leaving Australia and entering Japan. Two negative Covid tests within 96 hours before departure means you can go to the airport with optimism, because you are actually allowed to leave.
The check-in process at Kingsford Smith in Sydney is long and tedious, which is expected, but overall it is good.Until the moment i was Detained by border guards because the Australian Federal Police suspected that I was a registered child sex offender.
It's a luxury to have a whole row of about 60 people on the first leg, making it easier for a crying baby, even if you know Katie Hopkins, the expelled right-wing commentator Sitting in the front row of business class is more difficult to digest.
Arrived in Singapore eight hours later, we were rushed to the waiting area like sheep entering a fence. The seats were covered with beautiful packages, and the airport staff put on lemon green wristbands for us, giving the impression that we had VIP access to the nightclub instead of our next flight to Tokyo.
Ordered to be in a single row, we were taken to the AirTrain in the next terminal, and then we were told again to line up because an officer took us to the boarding gate. The time we walked one by one is reminiscent of elementary school.
It's worth noting that all shops and food outlets in Sydney and Singapore are closed, which means it's hard to get food and drinks when you're not in the air—unless you want to risk hot meals from a rogue vending machine.
After sleeping a much-needed sleep on the six-hour flight from Singapore, we landed in Tokyo before 8 am local time. Then the torture began.
Two words cause the Olympics to collapse
One of the mobile apps you need to install when you arrive in Japan is called Ocha, where you can register your health status and provide personal details every day.
The nine powerful Australian media team that I traveled with all downloaded the app, but were prevented from passing through a certain point due to logistical complexity. When we left Tokyo Narita Airport, more than 8 hours after the wheels were down, "No Ocha" were two words we never wanted to hear again.
We were standing on the steps inside the airport, and the friendly officer made sure that we had all the correct documents on hand. "No Ocha?" they asked. "No Ocha," we answered, trying to explain our situation. Follow us and we are told.
Strolling past the newcomers who fell on the ground or sitting in chairs, we thought we had won the first prize and jumped in, and we ended up near a table in front. The dissatisfied faces in the uniforms of Austria, Armenia and Uzbekistan glared at us, but they don't have to be bitter-we are facing the same painful waiting as them.
After handing over our certification-we don't know why, except for being asked "No Ocha?" It was another hour or even two hours of sitting idly. A former Australian Olympian coughed loudly. When asked to put on a mask again, she angrily shouted at the staff: "I'm sick!" The same Olympian-also a gold medalist-became a reprimand official The habit of coughing frantically without defending themselves, completely ignoring the rules of social distancing because they caught a group of Australians.
Our pass was returned and we were escorted back to our legal position in the line. We still don't know what was achieved in that little expedition.
More waiting, before we reach the paradise of a rope-enclosed area. Sitting with 30 or 40 passengers on our flight from Singapore, a row of about eight workers sat behind a long table and plastic screen because a sign told us not to give high fives.
Disgusting behavior is simply disgusting
More documents were handed over and checked, but more frustration and confusion about why we "no Ocha". In the end, we got the approval, and now it's time to conduct a saliva test to check for Covid-19.
Very disgusting, repeatedly spit into the funnel, guiding the saliva into the test tube, the test tube needs to be filled to a certain level. It took a few minutes to produce enough saliva—people all around who made the same disgusting noises.
This is a step that we need to repeat every day in Tokyo as part of the existing health agreement. As we have discovered, there is no clever way to spit saliva into the tube.
Later, when we explained again that we "no Ocha", more desks, more files, and more confusion. The repetition of all this is the biggest killer. Put the files in the plastic folder to make sure they are safe, and then even though they have been checked seven times before, some files have to be pulled back every time you stop, which is equally annoying and stressful. You are stuffed with a missing document or an incorrectly filled form.
"Taking hostages": Conditions for riots are ripe
All this took about four or five hours. Next was another waiting room, where we were assigned a seat number and a plush leather chair for us to sit down.
As I told a colleague, after a few hours of doing nothing, the conditions for riots are ripe. It feels like we are being held hostage.
The restless delegation argued with officials, demanding to know what took them so long to get the results of the saliva test. Since people go straight to the exit, trying to put pressure on the staff to give them freedom, there is no social distancing.
This will be our own assault on the Bastille. The voice is loud and the masses are on the brink of revolution. , The Australian Olympians were very angry. Doesn't Japan know who she is?
Finally, our results came back and it was time to move. We received a receipt proving that we were Covid negative, and then proceeded to the next stop to verify our media certification. The end is near. The last stop, immigration.
On the verge of collapse
More forms were handed over at the expense of the tears I really wanted to pay. Before we leave, how about our form from Australia proving that we are Covid negative? Well, about four steps ago, an official took these things from us, so no, we can't give them to the immigration officer like he wanted. Thankfully, they also emailed us, so checking the phone allowed us to overcome that difficulty.
"Orcha"? hateful. "No Ocha!" If it still haunts us at the finish line, what's the point of raising it 27 times during the whole process? At the mention of these two words, I almost fell apart. After some annoying explanations, we were released to pick up our luggage.
The former Olympian lost it at the last checkpoint after claiming his luggage and yelled at someone who asked to check our favorite app. Workers may think it is easier for them to enter, rather than go through the cumbersome process of deportation.
After leaving the customs, we were deprived of the freedom we longed for again, and we entered another waiting area fenced off, where we had to wait for the bus for about 20 minutes. We are at a tipping point. So far, our team has maintained a sense of humor, but now some of us just want to cry.
We are starving. Since having breakfast on the flight from Singapore nearly 10 hours ago, we have not eaten because there was no chance to eat and nothing was provided.
Finally, more than 8 hours after landing in Tokyo, the bus's engine roared and started, and we escaped from captivity.
Test patiently but have no right to complain
All in all, it took about 31 hours from when I arrived at Sydney Airport to walk into my (small) hotel room in Tokyo. We knew that the journey would test our patience, but we didn't realize how painful it would be.
The Japanese officials who guided us through the process were very polite and helpful. The work they have done to allow privileged people like us to enter their country deserves so much appreciation.
When so many Australians can't even cross state boundaries to visit their families, we are very lucky to be able to travel and participate in the Olympics. My purpose here is not to complain, but to explain how complicated it is to organize a truly global event during a pandemic.
There are still many things we don't know about how these Olympics will unfold, but one thing I know is that if I never hear the word "no Ocha" again, it's still too early.