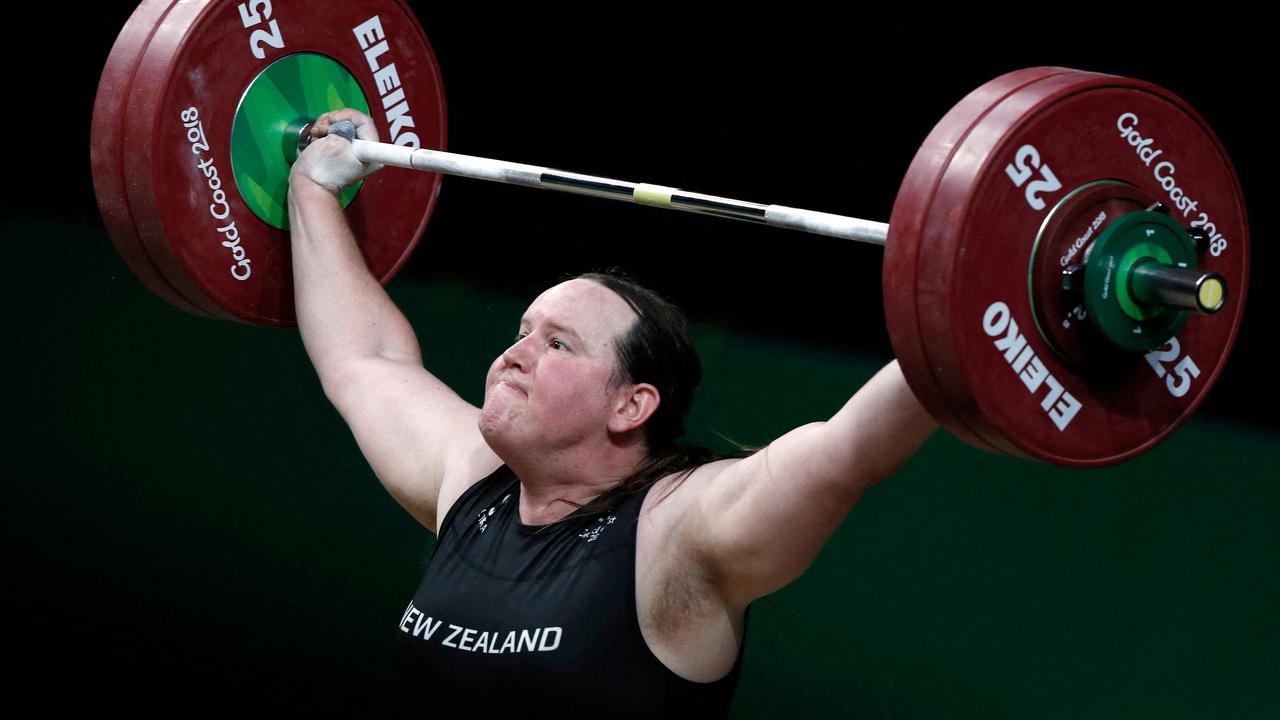 At a historic moment, Laurel Hubbard will participate in her first Olympic Games, as one of Tokyo's most controversial events has finally arrived.
Transgender weightlifter Laurel Hubbard will make his Olympic debut in Tokyo tonight. The New Zealander's historic appearance has sparked a heated debate on one of the most divisive issues in sport.
She is participating in the women's +87 kg competition and is currently in progress.
Hubbard was the last of 10 contestants as they waited in line to be introduced to the audience. Many weightlifters cheered and applauded.
When Hubbard's name was announced, she waved briefly, and applauded with enthusiastic applause – but this was not the loudest reception of the night.
Spectators are banned, but hundreds of people-if no more than 1,000-are in the convention center, where the event is held in front of a large crowd, which is allowed.
Reporters from all over the world were crowded with people and were given a 20-page guide on how to properly report on transgender athletes.
The guidelines call that reporting that transgender athletes have an unfair advantage over competitors is "misinformation."
Result: snatch
Sarah Fischer (Austria)-first attempt: 93kg, second attempt: 97kg (failure), third attempt: 97kg (success)
Charisma Amoe-Tarrant (Australia)-first attempt: 95 kg, second attempt: 100 kg, third attempt: 105 kg
Kuinini Juanita Mechteld Manumua (Tonga)-first attempt: 100 kg, second attempt: 103 kg, third attempt: 106 kg (failure)
Veronica Estela Saladin Tolentino (Dominican Republic)-first attempt: 105kg, second attempt: 111kg
Nurul Akmal (Indonesia)-first attempt: 107 kg, second attempt: 111 kg
Wenchen Li (China)
Emily Jade Campbell (UK)
Lee Sunmi (South Korea)
Laurel Hubbard (New Zealand)
Sarah Elizabeth Robles (United States)
Hubbard's historic appearance sparked controversy
Hubbard was born as a male, participated in the competition as a male, then turned into a female in her 30s, and participated in the sport again after meeting the International Olympic Committee (IOC) guidelines for transgender athletes.
The International Olympic Committee stated that she was the first transgender woman to publicly participate in the Olympics, calling it a milestone moment in the Olympic movement.
"Laurel Hubbard is a woman who competes under her federation rules. We must pay tribute to her courage and tenacity in the competition and qualifying for the Olympics," said Richard Hubert, the medical director of the International Olympic Committee. Badt told reporters in Tokyo.
However, her appearance on the elite stage raises complex issues in sports such as bioethics, human rights, science, fairness, and identity.
Supporters say her appearance is a victory for tolerance and transgender rights. Critics believe that because of her physical characteristics locked in her body during her decades as a male, she has an unfair advantage over female competitors.
The debate on this issue is fierce, sometimes even acrimonious, with both sides talking nonsense online, prompting the New Zealand Olympic Committee to take measures to protect Hubbard from social media trolls.
But the International Olympic Committee acknowledged that there are legitimate questions about whether Hubbard has a "disproportionate competitive advantage" — in the heavy jargon of the sports organization's use of this issue to discuss this issue.
Female sports advocates, including pioneering gay tennis star Martina Navratilova (Martina Navratilova), expressed concern that including transgender players is unfair and may undermine the hard-won efforts to promote women's sports status Results.
"I am happy to speak to transgender women in any way she likes, but I am not happy to compete with her. This is not fair," she said.
Caitlyn Jenner (Caitlyn Jenner) won the men's decathlon gold medal at the 1976 Olympics, then debuted as a woman in 2015, and announced earlier this year: "This is not fair."
There are also concerns that the inclusion of transgender women in high-impact sports may jeopardize the safety of other contestants, which prompted the World Rugby Association to ban them from participating in international competitions last year.
But some national unions, such as New Zealand Rugby, have stated that they will allow trans women to participate in grassroots competitions, which highlights the differences of opinion on this issue.
In making its decision, the World Rugby Union cited scientific research that showed that men are about 30% stronger than women.
Alison Heather, a physiologist at the University of Otago, told AFP that other physical advantages for men include longer limbs and higher muscle mass, as well as a larger heart and greater lung capacity, which increases oxygen flow and endurance. .
But Bukit of the International Olympic Committee said that this is not as simple as comparing men and women, believing that transgender women may experience a decline in performance during the transition process.
Budgett said more research is needed, adding: "Considering that until now, there have been no public transgender women at the top (and) I think the threat to the women's movement may be exaggerated."
The International Olympic Committee acknowledges that the new framework-which will only provide guidelines for the International Sports Federation, not hard and fast rules-will not be the final decision on an issue that will continue to be heatedly debated in the foreseeable future.
IOC spokesperson Christian Klaue said: "There needs to be a sweet spot to achieve what we need. No matter where this sweet spot is, it may be criticized by some people-it will not Is the ultimate solution."
Women's +87 kg weightlifting field
-With AFP