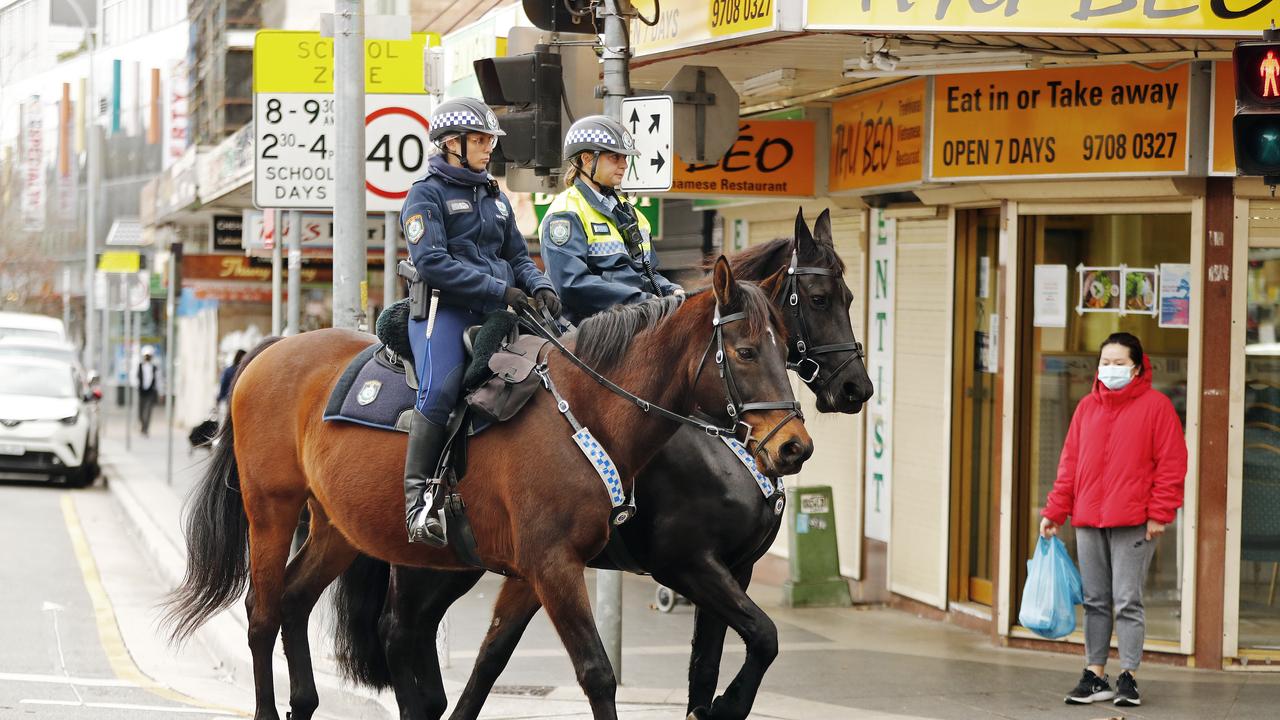 Due to stricter lockdown measures in the area, the police were forced to disperse protests in southwestern Sydney.
Two people were charged after protesting the additional lockdown measures in southwestern Sydney.
Just after 4 pm on Saturday, a large group of people gathered in Paul Keating Park in Bankstown because of increased tension in the Covid-19-affected area.
The police fined those who allegedly refused to leave and arrested a man and a woman.
7 News According to reports, about 100 people participated in the event. On-site video showed that many people were wearing masks when they gathered in the park.
The 57-year-old man was accused of failing to comply with public health orders, failing to follow police instructions and keeping a knife in public.
He was refused bail and will appear in Parramatta Bail Court on Sunday.
The 36-year-old woman was charged with failing to comply with public health orders and was granted conditional bail. She will appear in Bankstown District Court on September 2.
In further action, eight people-six men aged 29, 19, 55, 24, 17 and 35 years old, and two women aged 24 and 26 years old-reportedly refused to leave. The area later received a notice of punishment.
The 24-year-old man was also accused of possessing drugs, while the 35-year-old man was assaulted for offensive behavior and offensive language.
Earlier, the New South Wales government announced on Saturday that from midnight onwards, people living in local government areas such as Fairfield, Canterbury-Bankstown and Liverpool will be restricted to the suburbs.
Only health care and emergency services personnel can be exempt from these regulations, a move designed to stop the spread of Covid-19 in the southwestern part of the city.