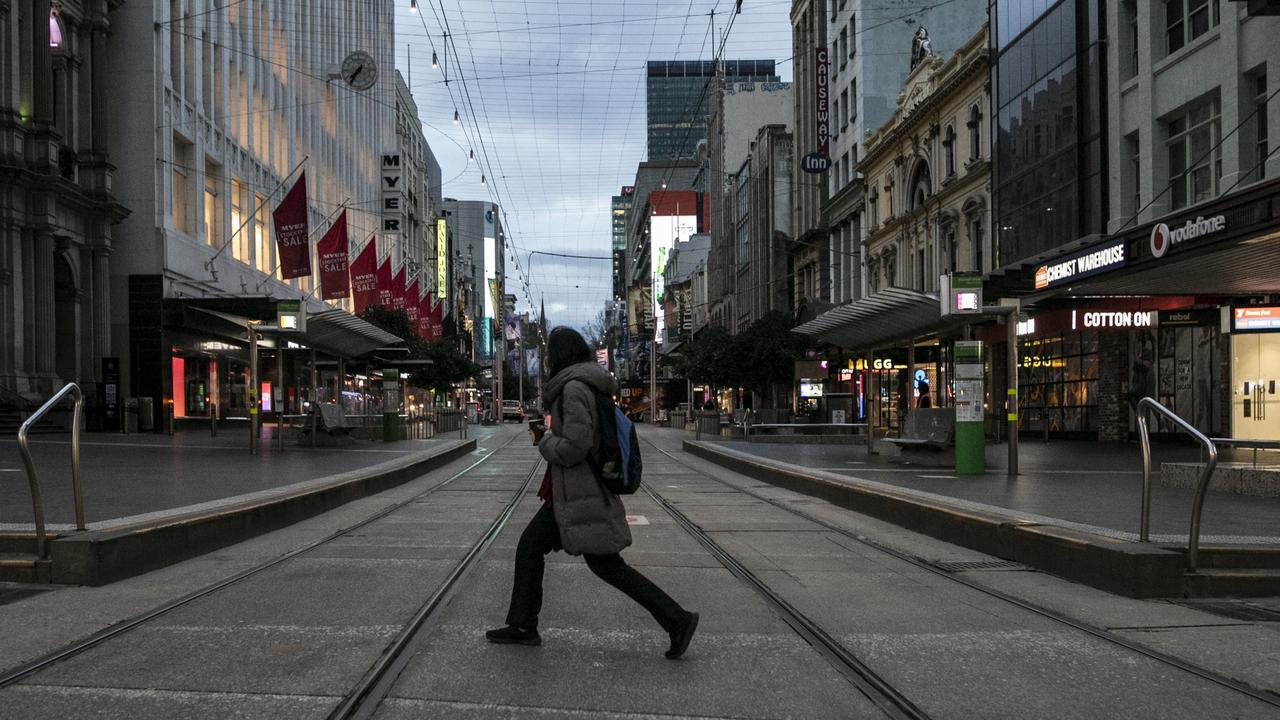 Victorian Premier Daniel Andrews announced that as exposure points continue to rise, Victoria is not "ready" to relax restrictions.
Daniel Andrews said that if the blockade is lifted prematurely, Victoria may risk "a few days of sunshine" but may suffer weeks of pain.
The governor confirmed that the state's five-day rapid lockdown will be extended after 11:59 pm on Tuesday night and warned that Victoria is not "ready" to relax the restrictions.
As revealed by the "Herald Sun", the closure will now last at least a week, and the extension will be announced on Tuesday after the health authorities have considered the latest number of cases and locations of exposure.
At the same time, the governor launched the strongest attack on New South Wales, which means that the state that triggered the latest outbreak in Victoria and recorded 98 new cases on Monday is putting the state at risk.
"Once they (New South Wales) are under control, we, Adelaide, Brisbane and the whole country will be under a lot of pressure," Mr Andrews said, adding that the epidemic "must be contained in Sydney." ".
Contact tracers are desperately trying to keep up with the rapid spread of the Victoria Delta epidemic. On Monday, 16 new cases of local infection were announced and there are more than 15,000 close contacts.
Mr. Andrews said: "As far as we know, the blockade is the right thing to do. This is the right decision made at the right time."
He said the state avoided a lockdown of "weeks and weeks", but opening up as planned would lead to a surge in cases.
He said: "It may be a few days of sunshine, and then it is very likely to go back to lockdown again."
"(If we are already open) we will be like Sydney (and) we will not consider short-term lockdowns, we will consider completely different things. What we know about Delta is that in some ways, an hour is like a day, and a day is Like a week. It moves so fast. If it is smoldering, then it will run again, it will take off again."
Chief Health Officer Brett Sutton said there is "no absolute guarantee" that Victoria will beat the Delta variant.
"These are terrible and difficult decisions, but we can't pretend it's just a choice to lock in or not to worry about," he said.
Only one of the five lockdowns in Victoria-now in its 178th day-has ended as originally planned.
Major business representatives said that traders are eager to get a suspended sentence, and many people worry that the recent work stoppage will be the last nail in the coffin.
Bill Lang, executive director of small businesses in Australia, said Australia's "obsessive" policy to eradicate the virus will also cause thousands of businesses to disappear.
"We were overwhelmed by phone calls from business owners who were emotionally broken, and many people told us they couldn't continue," Mr. Lang said.
Paul Guerra, chairman of the Victorian Chamber of Commerce and Industry, said that more financial support is urgently needed to help companies weather the recent uncertain period.
"If we want to require companies to continue to shut down to stop the spread, we need to ensure that companies are compensated accordingly," Mr. Guerra said.
"If we want to extend the five-day period, we need to have more funds for the enterprise, because the cost continues to increase."
Felicia Mariani, chairman of the Victorian Tourism Commission, said that operators are already very familiar with the lockdown cycle.
Ms. Mariani said: "The recovery is slow, and it will take weeks and months to return to the pre-blockade level."
"People have come to an end."
At the same time, South Australia announced new restrictions on Monday after recording two local cases-a man returned home after isolation in a Sydney hotel, his daughter and his daughter.