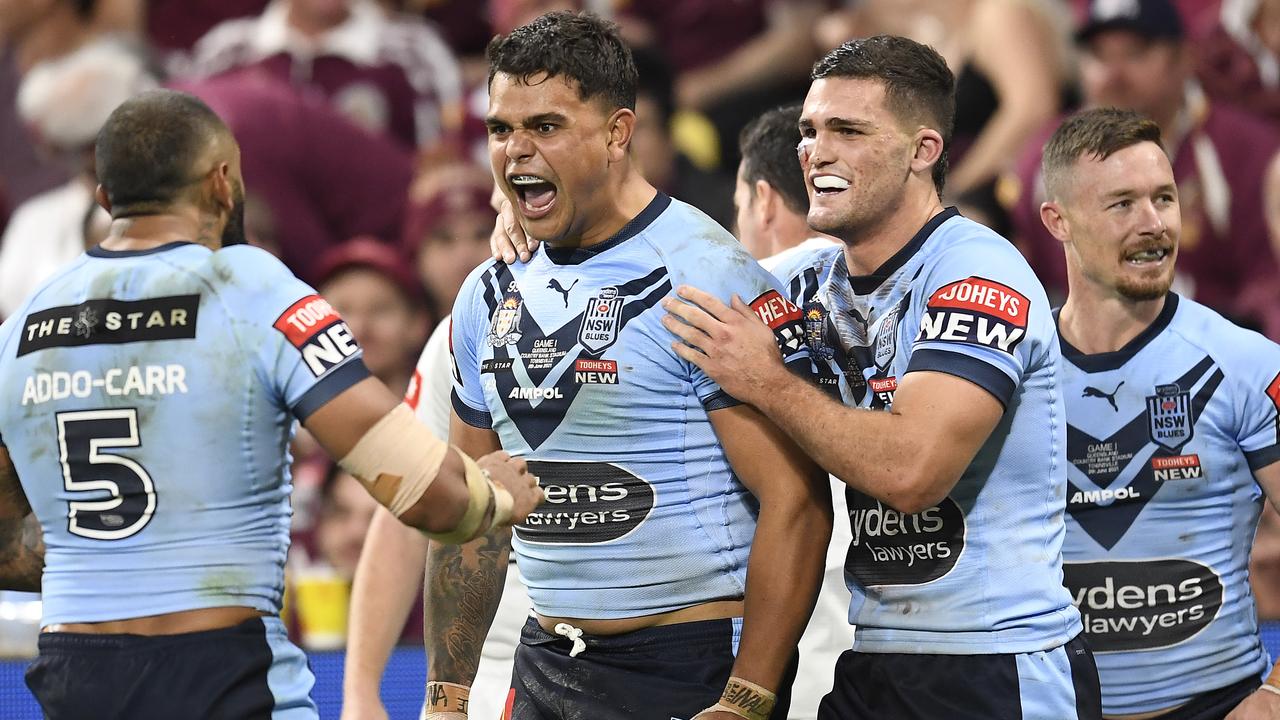 New South Wales won the game against the sad Malones, but one major detail allowed fans to stitch the Blues' new jerseys.
The Queensland Maroons had a terrible start to the "Origin State" series.
It is one thing for the New South Wales Blues to lose 50-6, but such a disastrous defeat at their home court will only add salt to the severely opened wounds of Paul Green's team.
Selected Fox League programs will be played for free on Kayo Freebies in June this year, including NRL 360, Sunday Night and Matty Johns, Big League Wrap, etc. No credit card. No brains. Register now for free>
Now, it seems that the Maroons have been defeated by a team wearing what looks like a junior football team jersey.
In quite groundbreaking news, the Blues did not actually wear junior football jerseys.
Instead, they are rocking their new Puma kit.
But for many fans, it seems that the team's equipment manager may be a little wrong about the size.
Of course, social media quickly pointed out the so-called jersey accident.
Sports show host Melinda Farrell wrote on Twitter: "I just want to enjoy the victory of the Blues, but I have been overwhelmed by the urge to pull off their shirts. Yes. Didn't someone keep them in the dryer for too long?"
The Nine News Brisbane reporter Andrew Lofthouse commented: "Is #NSW mandatory this year to wear a jersey under the age of 8?"
Highland rugby player Elliot Wikaira Dixon (Elliot Wikaira Dixon) participated, he tweeted: "There are also people who think that men in jerseys from New South Wales may put their jerseys in the dryer too. Is it a long time?"
Sports reporter Mark Gottlieb added: "They are like toddlers who just took off their shirts"
Although this may be a topic of discussion on social media, it will definitely not affect the performance of Brad Fittler.
"Turbo" Tom Trbojevic performed a neat hat trick, and Latrell Mitchell and rookie Brian To'o stepped across the chalk twice. Daniel Safeti completed the quartet for the Blues.
Although Maroons trailed by only 14 points at halftime, Blues ran 30 outstanding points, which gave the Queenslanders a headache.
But according to Cameron Smith, Green's team fought many wounded soldiers.
Former Queensland captain revealed Too many players were unable to train normally during the training camp, and some of them spent long spells on the sidelines.
"In the second game, there will be some important calls to get the right lineup to match the Blues," he told Andrew Worth on 1170 SEN radio.
"I think what needs to happen, I am very hopeful about it, that is, in the second game, we need to pick healthy players who will not be injured in the game. They need to be fully prepared.
"For the first game-this is not an excuse at all-but for the first game, their players cannot participate in training early in the training camp. They missed two or three training sessions early and could only participate in those team trainings later in the camp. class.
"They can't afford it in Game 2. They need 17 healthy players to be truly prepared for that game."
The Maroons will get the series back on track in the second game at Suncorp Stadium on June 27.