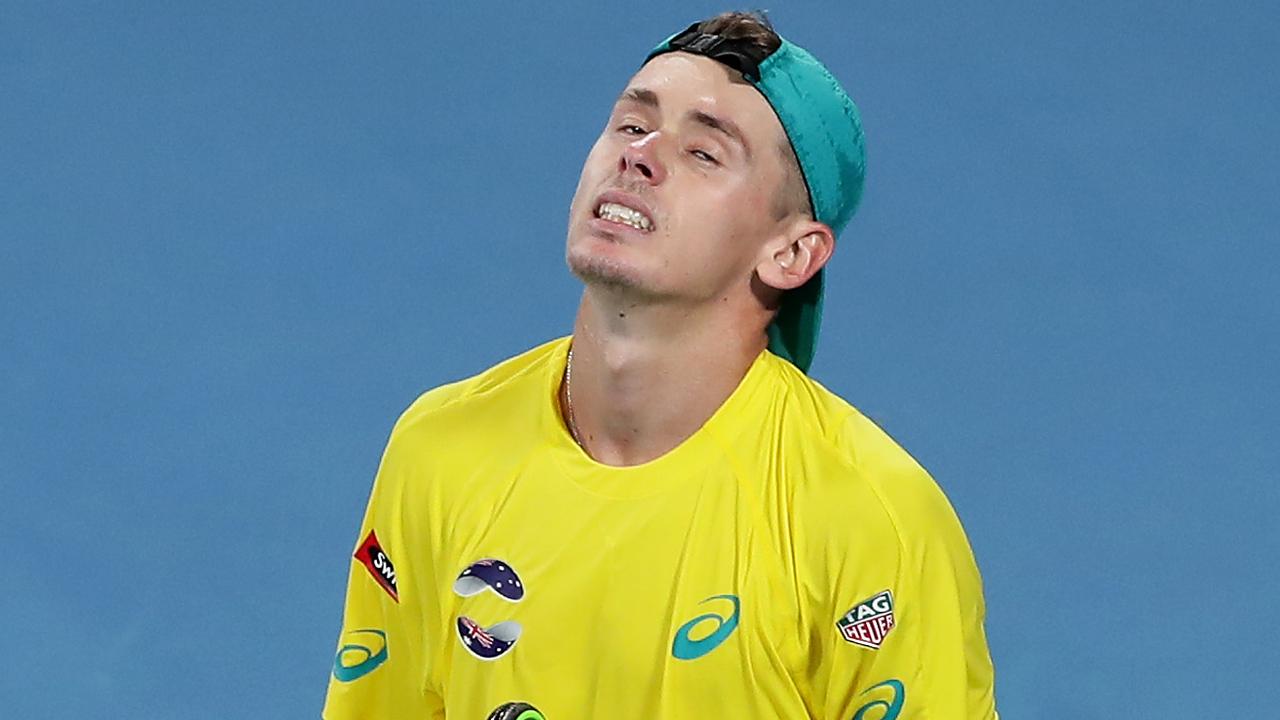 After Alex de Minaur tested positive for Covid-19 in Wimbledon, his Olympic dreams were shattered.
Tennis star Alex De Minar contracted the coronavirus and was forced to withdraw from the Australian Olympic team.
The Australian Olympic Committee announced the devastating news on Friday morning. Head Ian Chesterman revealed that De Minauer was "shocked" by the news.
Mr. Chesterman told reporters: "We are very disappointed with Alex. He is heartbroken and cannot come."
"He dreamed of representing Australia in the Olympic Games since he was a child, but he sent his best wishes to the team."
Mr. Chesterman said that De Minaur tested positive and received mandatory pre-testing for 92 hours and 72 hours.
It is unclear whether Deminar's doubles partner John Pierce will keep his place in the team.
Mr. Chesterman said: "We do know that since Alex left Wimbledon on July 5 and his test result was negative, no other tennis player has had physical contact with him."
"All other Australian players have tested negative emotions."
He said that although the situation was unfortunate, it proved that the "bubble" system worked effectively.
"We need to protect this bubble. Alex has been trapped in that system, but it does show that the system is running, but it does show that the system is working. Although we will miss Alex, he understands that he can't and He is the reason we are together."