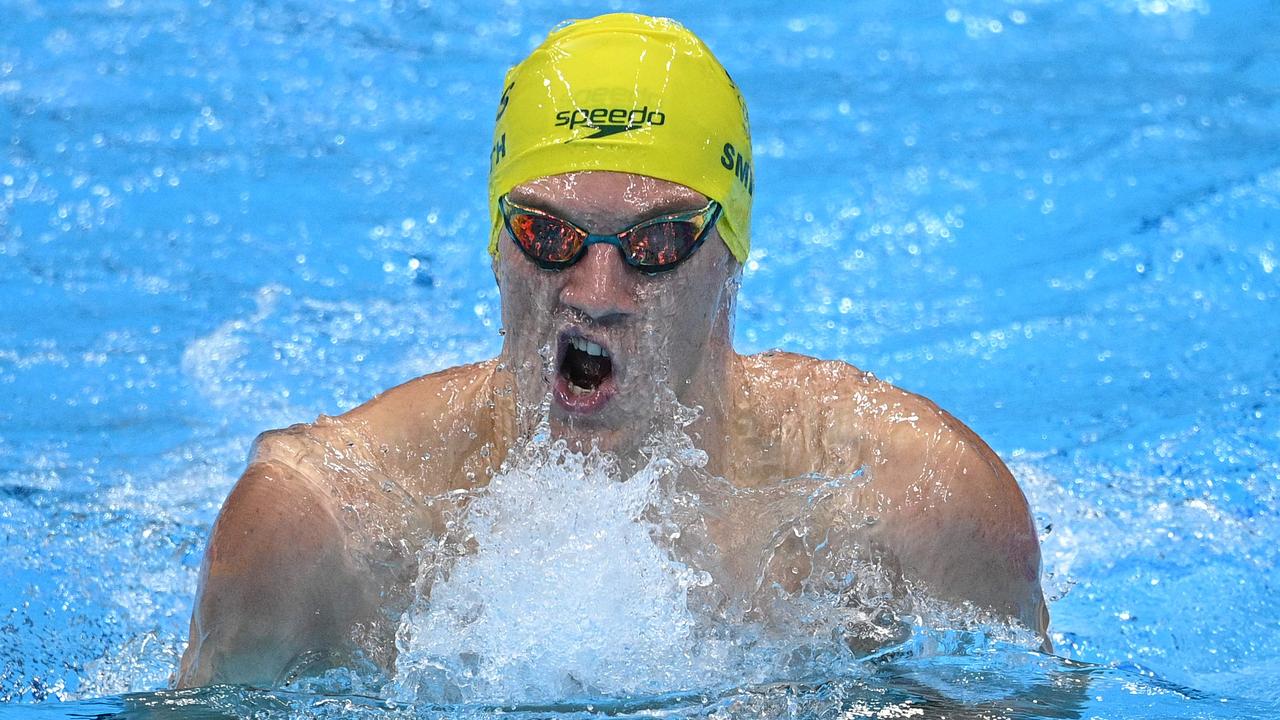 Brendon Smith became Australia's first medalist in Tokyo, but an Australian swimming superstar didn't know what would happen after he rushed home to win third place.
After winning the bronze medal in the men's 400m individual medley, Brendon Smith won Australia's first medal at the Tokyo Olympics.
Hardly known before he arrived in Japan, Smith swam on the last lap like a man and finished third with 4:10.38, slightly higher than the Australian record he set in the preliminaries on Saturday.
Smith became the second Australian to win an Olympic medal in the 400 medley event, the most difficult event in the swimming pool. He joined Rob Woodhouse, who also won a bronze medal in 1984.
Smith entered the final with the fastest speed in the semifinals. He could have won the Olympic gold medal, but he could not repeat his efforts, nor could he catch up with the American team Chase Kalisz and Jie who won the gold and silver medals. · Jay Litherland.
However, he did a great job on the podium.
The 21-year-old entered the last stop of the freestyle for the last time and finished seventh when he turned around on the last lap, but he rushed home to open Australia's medal count.
"It's amazing. Brendon Smith won a bronze medal in his first international competition in the Olympics. He didn't expect this to happen," Ian Thorpe said on Channel 7.
"The difficulty here, I must point out that if he swims like in the Heat, he will win the final.
"And it can back up from those games and what you did in the recovery in order to be able to give full play to its role, but it is still a bronze medal. If you ask him before he participates in these Olympics, I doubt he will It was said that he would expect to win a medal."
Smith told Channel 7: "Unbelievable. I can't believe it. Twelve months ago, when the Olympic Games were cancelled or postponed, I wanted to give me another chance, another year for me, and make me even better than last time. Prepare well, so, you know, it's incredible to improve so much and be able to get on the podium.
Added to his family at home: "Thank you very much for supporting me. Yeah, I can't believe it."