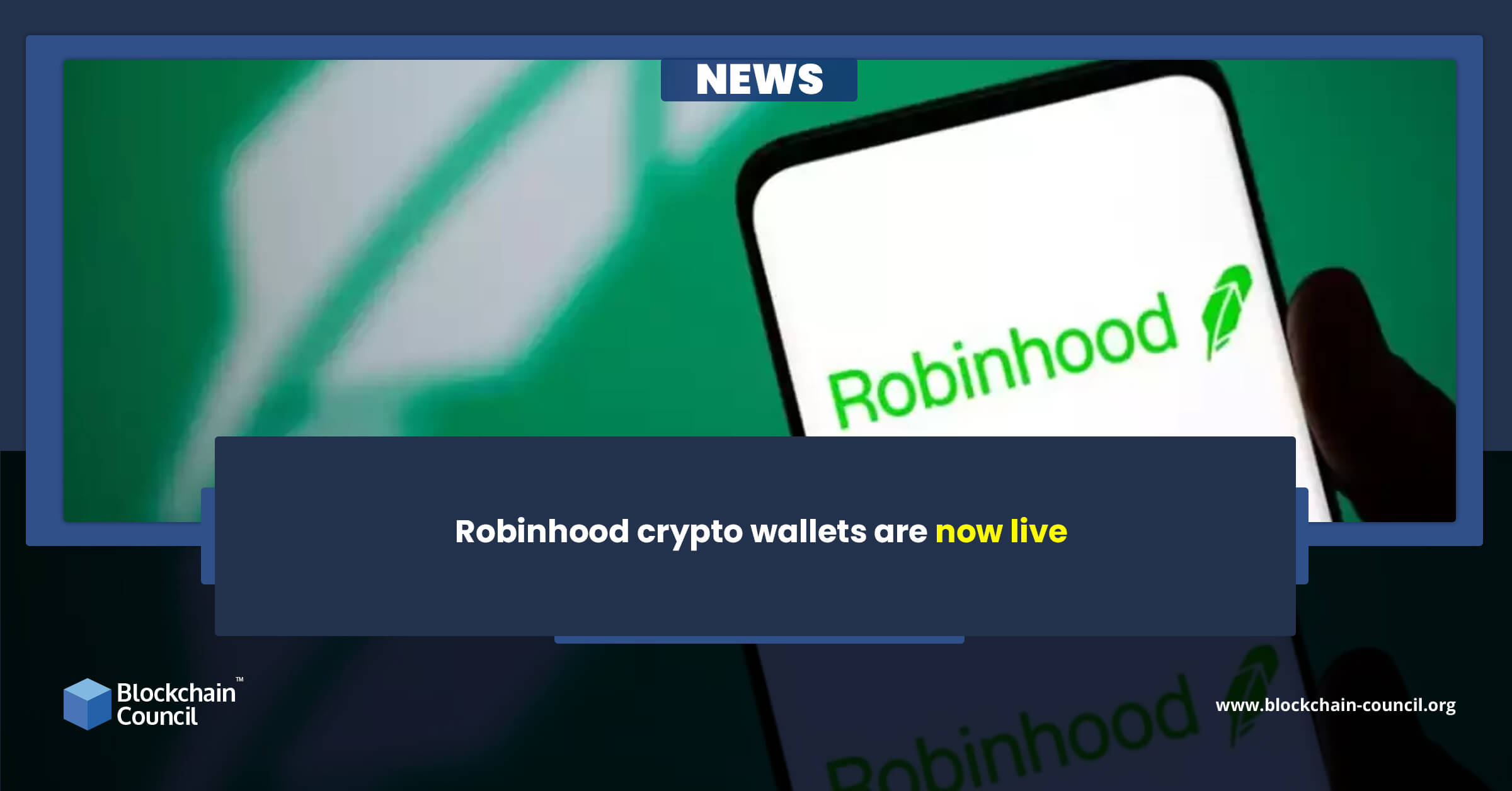 Robinhood Markets Inc, a recognized online retail investment and brokerage portal, has successfully launched its highly anticipated beta testing round crypto wallet project. Decentralized wallets will help improve the operational capabilities of the company's core ecosystem by facilitating easy withdrawals of cryptocurrencies by users. During the initial beta testing phase, Robinhood has provided wallet access to 1,000 users who signed up for the new startup's waitlist.

According to the report, investors who qualify for the wallet test will be allowed to withdraw crypto assets worth up to $2,999. The platform has a cap of 10 transactions per day for 1,000 users participating in the beta test. Selected wallet testers will be asked to go through the Know-Your-Customer identification process if they are not currently a Robinhood user. They need to use a two-factor authentication application to successfully participate in the beta program.
A powerful financial services provider, Robinhood Inc is backed by Citadel Securities and duly licensed by the New York State Department of Financial Services.The company actively participates in the stock and Crypto trading services and has successfully built a strong user community for its brand. Earlier in mid-2021, Robinhood showed users its waitlist, leaving them anxiously awaiting the release of a decentralized wallet for easy cryptocurrency trading. The final sign-up for the November waitlist was 1.6 million, involving nearly 7 percent of the total user community using the platform. Currently, Robinhood users cannot withdraw or store their tokens privately on the portal, which often affects their trading experience.
During the beta program, we'll be working on completing the sending and receiving process and adding a delightful QR scanning experience, improved transaction history, and block explorer support so you can view your transactions on-chain — and more !https://t.co/db5afxwQWx

– Christine (Hall) Brown (@christine_hall) January 20, 2022
Reports suggest that the company will increase the limit on the number of wallet testers from 1,000 to 10,000 by March 2022 in order to reach a wider range of investors. The team's official announcement says that beta testers will help the company track the core operability of the project. A critical response will provide critical feedback that will ultimately help put the finishing touches on the project. Christine Brown, the company's crypto COO tweet With the beta testing going well, the company will focus on finalizing token flow across channels, adding QR scanning, enhancing transaction history and block explorer support.The company is planning to launch a cryptocurrency exchange A platform that easily connects crypto enthusiasts to the industry.