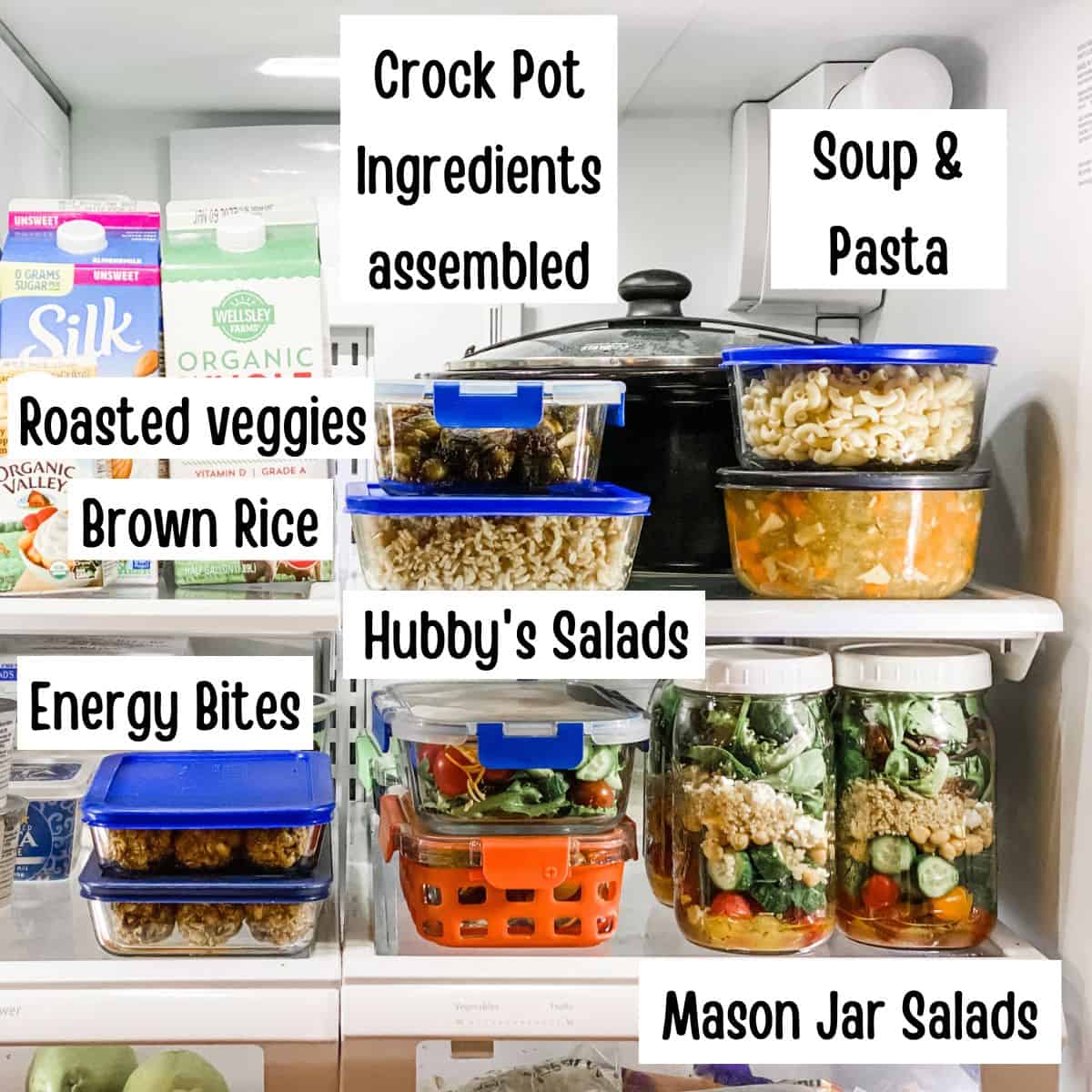 How to Meal Prep For The Week
Sunday food prep day (depending on the meals) usually takes about 2-4 hours to complete. The key is planning your day ahead of time. This way, you can get right into it without thinking about where to start. Here are step-by-step instructions for planning out your meal prep day. Keep in mind, yours might look different depending on the recipes you use.
Step 1: Put together a meal plan and grocery shopping list. Do not try to meal prep without doing this first; don't do it. Also, it's helpful to do both of these tasks before meal prep day. If you try to do everything on Sunday, you'll be exhausted before even starting.
Step 2: Clean your kitchen and gather supplies. The goal is to start meal prep day ready! Nothing is more frustrating than wasting time looking for containers and trying to find room in a disorganized fridge or spending precious energy cleaning dishes on the morning of meal prep. Get that all done the night before.
Step 3: Start slow cooker recipes first. Those take the longest to cook, so getting them started makes sense.
Step 4: Then, start cooking any ingredients you'll use for other recipes. For example, I need to cook the quinoa and hard-boiled eggs for my Protein Power Mason Jar Saladso I get those going immediately.
Step 5: While those ingredients are cooking, I'll start a dinner recipe. For example, I'll make taco meat or prep a meatloaf recipe. Or, maybe I'll prep vegetables for a sheet pan dinner later in the week.
Step 6: Then, I put together the mason jar salads. If I'm short on time then these salads are made first because it's a priority to have lunches made for the week.
Step 7: After the slow cooker recipe cooks, let it cool slightly, then store it in the refrigerator (or freezer). The slow cooker recipes I typically make on meal prep days are shredded chicken or other shredded meat recipes I plan to use in other recipes during the week. For example, shredded Buffalo chicken on subs and later in macaroni and cheese.
Step 8: If you have the energy, prep the slow cooker insert with another recipe for the next day. Then, I'll store the insert in the refrigerator and get it started in the morning. If I don't plan to eat the slow cooker recipe until later in the week, I'll put everything into a large freezer bag and stick it in the freezer. I'll take it out the day before we eat it, then dump it into the insert the morning of, and continue with the recipe.
Step 9: After you're done with meal prep, clean up the entire kitchen. Then, sit back and bask in the glory of accomplishment! It feels fantastic going into the workweek prepared with healthy meals!