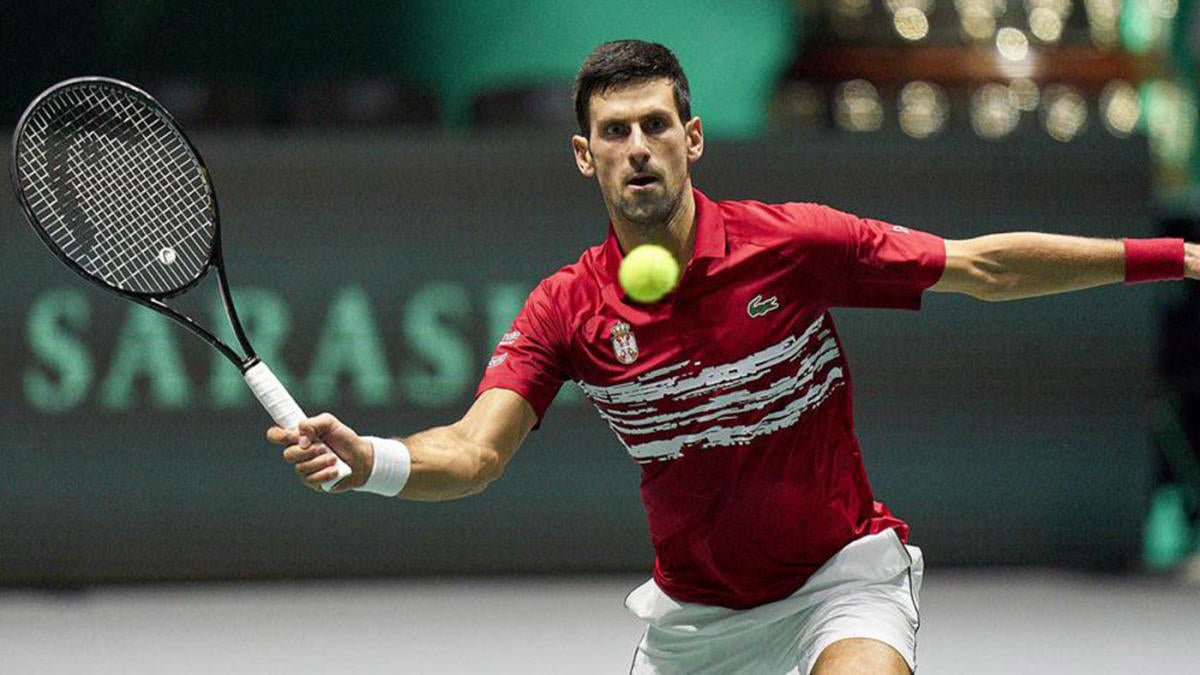 The Davis Cup final is scheduled to be held from November 25 to December 5 and will include 25 games. All actions can be watched on CBS Sports Network, CBS Sports App or PlutoTV.
Here is all the information you need to know to enter the Davis Cup final, including the entire broadcast schedule:
Who will participate?
The finals will include 18 teams, 12 qualifiers, four semi-finalists from last year and two wild card countries.
The 12 qualifiers are Australia, Austria, Colombia, Croatia, Czech Republic, Ecuador, Germany, Hungary, Italy, Kazakhstan, Sweden and the United States. Last year's semi-finalists were Spain, Canada, the United Kingdom and the Russian Tennis Federation. Among the 18 teams are France and Serbia, the two wild card countries.
How will the finals be played?
The teams involved will participate in six round-robin groups consisting of three teams. Based on these results, the six group stage winners and the two second-placed teams with the best records based on the number of sets and wins will enter the quarter-finals.
The knockout stage will determine the winner of the Davis Cup.
Thursday, November 25: Group stage
France vs. Czech Republic, 10 am, Group C, TV: CBS Sports App
Canada vs. Sweden, 10 AM, Group B, TV: CBS Sports App
Croatia vs. Australia, 10 am, Group D, TV: PlutoTV
Friday, November 26: Group stage
Serbia vs. Austria, 10 am, Group F, TV: PlutoTV
Spain vs. Ecuador, 10 AM, Group A, TV: CBS Sports App
United States vs. Italy, 10 AM, Group E, TV: CBS Sports App
Saturday, November 27: Group stage
France vs. England, 4 AM, Group C, TV: CBS Sports App
Serbia vs. Germany, before 10 am, Group F, TV: CBS Sports App
Kazakhstan vs. Sweden, 4 AM, Group B, TV: CBS Sports App
Russian Tennis Federation against Ecuador, before 10 am, Group A, TV: CBS Sports App
Australia vs. Hungary, 4 AM, Group D, TV: CBS Sports App
Italy vs. Colombia, no earlier than 10 am, Group E, TV: PlutoTV
Sunday, November 28: Group stage
Britain vs. Czech Republic, 4 AM, Group C, TV: CBS Sports App
Germany vs. Austria, before 10 am, Group F, TV: CBS Sports App
Canada vs. Kazakhstan, 4 AM, Group B, TV: CBS Sports App
Spain v. Russian Tennis Federation, before 10 am, Group A, TV: CBS Sports App
Croatia vs. Hungary, 4 AM, Group D, TV: CBS Sports App
United States vs. Colombia, before 10 am, Group E, TV: CBS Sports Network and PlutoTV
Monday, November 29: quarter-finals
Winners of Group D and Winners of Group E, 10 am, TV: CBS Sports Network
Tuesday, November 30: quarter-finals
Winners of Group C and Winners of Group F, 10 AM, TV: CBS Sports Network
Wednesday, December 1st: quarter-finals
Winner Group B vs. Second Best 1 or 2, 10 AM, TV: CBS Sports Network
Thursday, December 2nd: quarter-finals
Winner Group A vs. Second Best 1 or 2, 10 AM, TV: CBS Sports Network
Friday, December 3: Semi-finals
Semi-final (second half) and semi-final (second half), 10 am, TV: CBS Sports Network
Saturday, December 4: Semi-finals
Semi-final (first half) and semi-final (first half), 7 am, TV: CBS Sports App
Sunday, December 5: Final
Finalists and finalists, 10 am, TV: CBS Sports Network