England all-rounder Nat Sciver-Brunt has revealed how last year's mental health break and working with sports psychologists has helped keep her at the top of her game ahead of this summer's Ashes.
Sciver-Brunt took a short hiatus last September, opting out of the home series against India after accepting she had become "emotionally fatigued".
As one of the world's most in-demand players, the 30-year-old had been pushing herself to the limit for a long time and concluded that an overdue spell off the treadmill of competitive sport was the only solution.
She headed back home, returned to domestic life with her wife and recently-retired England team-mate Kathryn Sciver-Brunt, and sought professional help.
Within two months she was back in England colors on tour in the West Indies and later resumed vice-captaincy duties for February's T20 World Cup.
The weight of expectation that came with a massive £320,000 payday at the inaugural Women's Premier League in India provided a test of her new equilibrium and she responded with a starring role for the victorious Mumbai Indians side.
She was named player-of-the-match in the final, top-scoring with 60 not out and hitting the winning runs at a packed Brabourne Stadium.
"I guess the WPL coincided with me feeling in a good place with my cricket and as a person, as well being really happy," she said.
"I didn't have to dwell on it too much. I didn't have to think about that, just concentrate on the cricket. The break it was something I felt I needed because of the six to 12 months before that. It did get on top of me a little bit.
"I did things that had been on the to-do list for a year. Just being happy at home, doing normal things: mow the lawn, take the dog for a walk.
"I spoke to a clinical psychologist a couple of times and tried to reflect on things, especially the Commonwealth Games, how that went and how that affected me which is probably the main trigger for needing to go home.
"Since then I haven't spoken to her but felt like I have got a bit more perspective from it and am able to, not recover from things, but just deal with things that come my way.
"I have reflected a lot of with our England team psychologist as well and checked in with her quite a bit, voicing the expectations and how I thought it was going to go during the WPL… what would happen if I didn't perform?
"I guess working through those situations before it happened was really useful. So many people say that it is better to talk, which it is."
The rapid expansion of the women's franchise circuit means the offers will keep flooding in for players of Sciver-Brunt's pedigree, but she has learned to pace herself and focus on priorities.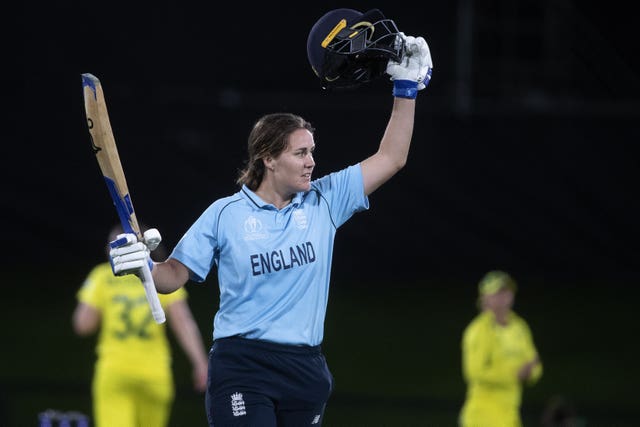 And in 2023, that means a huge series against an Australia side who have held the urn since 2015.
"I love playing for my country and want to prioritize that but also my mental health and getting the balance of being at home for a long enough period to reset," she said.
"I wouldn't want to just say yes to everything and be cooked six months in. I have been communicating with the England staff and working out how best to get me ready for the Ashes Test match and the rest of the summer."
Mental Health Awareness Week 2023 is taking place from May 15-21.
For exclusive stories and all the detailed rugby news you need, subscribe to The Cricket Paper website, digital edition, or newspaper from as little as 14p a day.