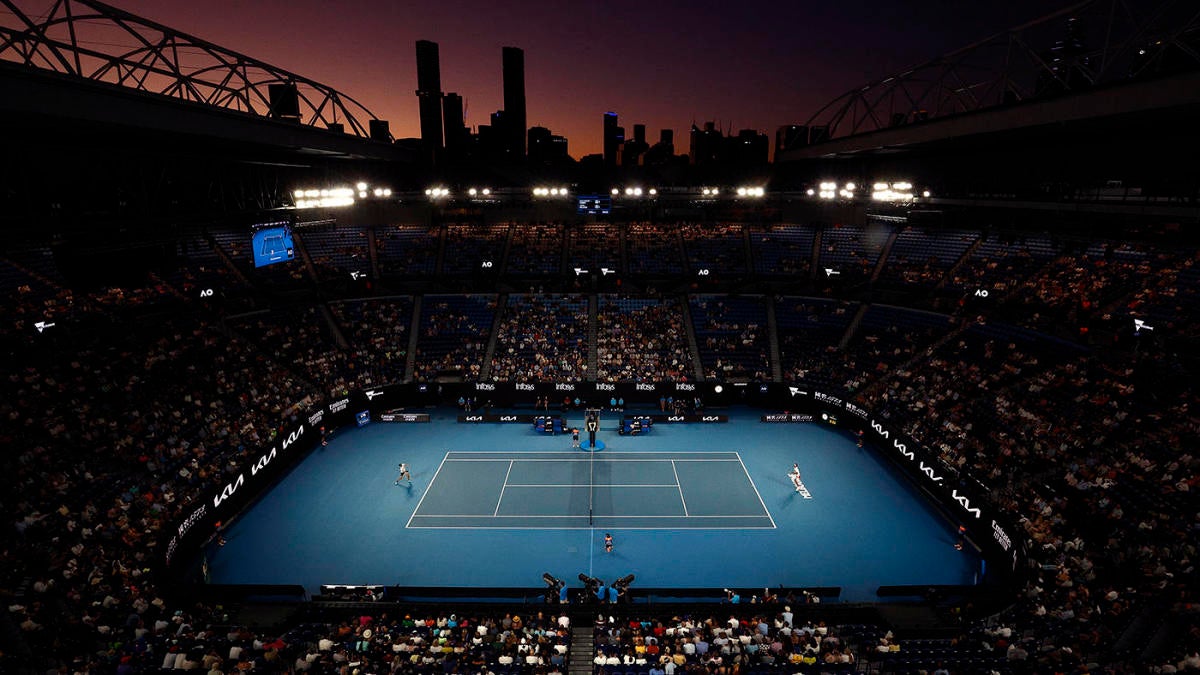 Fans at the Australian Open with costumes and logos on Friday Question the whereabouts of Chinese tennis star Peng ShuaiA group of people in the stands had a banner that read: "Where's Peng Shuai?" Wearing a shirt with a picture of Peng on the front that said "Wanted".
Event officials confiscated the items, but not before photos and videos of the shirts and banners were shared online.
Security said they had to confiscate the costumes because "you shouldn't bring any political statements" into the venue. The person who filmed the above video then asked if the "release of Peng Shuai" was political, according to Tennis Australia, to which the security guard shook his head and replied "yes".
Tennis legend Martina Navratilova said it was "sad" to force fans to take off their jerseys.
She disappeared after Peng posted on her social media page on Nov. 2 that former Chinese Communist Party leader Zhang Gaoli had sexually assaulted her. The posts were quickly deleted by the Chinese government, She has since returned to the public eye and said she never made such a claim.
International Olympic Committee (IOC) member Dick Pound said after a video call with IOC President Thomas Bach that the organization agreed that Peng was "fine", despite concerns from others that Peng was not in public.
Still, many called for "verifiable" evidence that she could keep her safe.