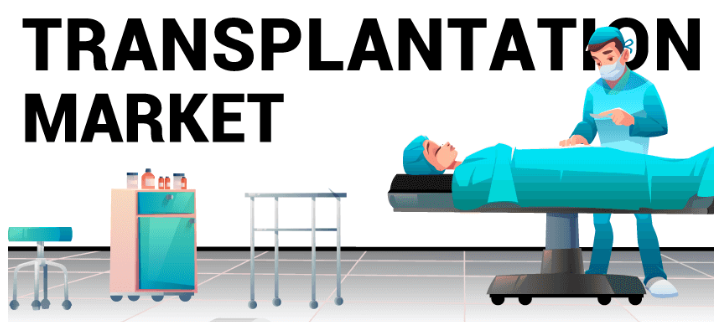 Pune, India, Nov. 09, 2022 (GLOBE NEWSWIRE) — The global transplantation market size was valued at USD 12.11 billion in 2021 and USD 14.37 billion in 2022. It is projected to reach USD 27.18 billion by 2029 at a CAGR of 9.5% during the forecast period. The market is growing incredibly well due to the rising awareness among individuals about organ transplantation for the treatment of organ failure. Fortune Business Insights™ stated this in a report titled, "Global Transplantation Market, 2022-2029."
Request a Sample Copy of the Research Report:
https://www.fortunebusinessinsights.com/enquiry/request-sample-pdf/transplantation-market-105049
Key Industry Development:
July 2022: Precise Bio joined hands with Carl Zeiss Meditec to develop and commercialize fabricated corneal tissue for transplants in patients in treating vision correction and keratoconus.
Report Coverage
The report provides insights into the regional analysis covering different regions, contributing to the market's growth. The report includes qualitative and quantitative analysis of several factors, such as the key drivers and restraints that will impact the market. Adopting strategies by major players to introduce partnerships , collaboration, and new products will contribute to the market's growth.
Drivers and Restraints
Rise in Healthcare Needs for Curing Chronic Ailments to Fuel Product Demand
The rise in healthcare needs for curing chronic ailments is a crucial factor that has led to the transplantation market growth. Furthermore, the emphasis on implementing favorable reimbursement policies and developed healthcare infrastructure are stimulating the market's growth. Meanwhile, shortage of organ donors for transplant procedures could impede the global market growth.
To get to know more about the short-term and long-term impact of COVID-19 on this market, please visit:
https://www.fortunebusinessinsights.com/transplantation-market-105049
COVID-19 Impact-
Rising Fear of Infection among Individuals Impede Market Growth
A considerable impact of the COVID-19 pandemic has been observed on the healthcare sector during the outbreak. The fear of infection among individuals while transplanting the organ during the outbreak has negatively affected the market growth. Meanwhile, the growing adoption of technologically advanced offerings in treating diseases during…
Full story available on Benzinga.com