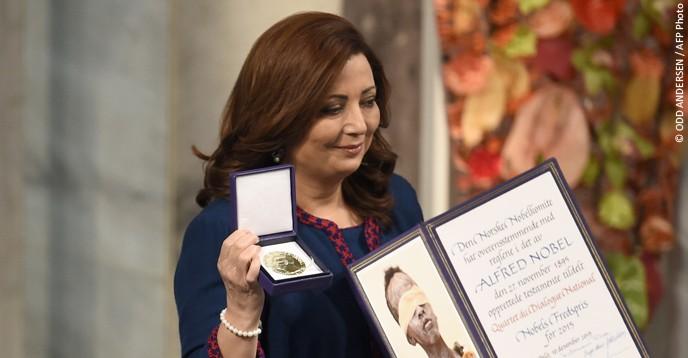 WISeKey Appoints Ouided Bouchamaoui, a Nobel Peace Prize Laureate, to its Advisory Committee to Advise the Company on its Journey of Protecting Humans of the 4th Industrial Revolution and Their Digital Identity
Geneva, Switzerland – October 202022 – WISeKey International Holding Ltd ("WISeKey ") ((SIX: WIHN, NASDAQ:WKEY), a leading global cybersecurity, Blockchain and IoT platform company, today announced the nomination of Ouided Bouchamaoui, a Nobel Peace Prize laureate 2015, member of the Tunisian National Quartet, to its Advisory Committee to guide the company on its journey to protect individuals and their digital identity.
Members of WISeKey's Advisory Committee originate from a wide variety of sectors that are of critical importance to WISeKey's growth strategy, including Cybersecurity, IoT, Blockchain, and information technology.
Ouided (aka Wided) Bouchamaoui is the co-laureate of the Nobel Peace Prize 2015. As Elected President of the Tunisian Confederacy of Industry, Trade and Handicrafts (UTICA) in May 2011, first woman elected to this position in the Arab World, and member of the National Dialogue Quartet, she played a historic and legendary role in helping her country navigate through a great time of crisis during the Arab spring and move Tunisia to a more transparent and collaborative society with democratic processes, constitutional framework and transparent elections.
Business leader, visionary, peace activist, and philanthropist, Mrs. Bouchamaoui became a Nobel Peace Prize co-laureate in 2015. She launched the Tunisian National Dialogue which initiated, as part of a national collaboration, negotiations that resulted in a peaceable solution for Tunisia's political crisis that followed the revolution in 2011. Bouchamaoui played a historic and legendary role in shifting her country from a potential civil war to a pluralistic democracy with a firm focus on human rights.
Born in 1961 in Gabès, Tunisia, Mrs. Bouchamaoui received her master's degree in international business from the Institut Supérieur de Gestion de Tunis, and her diploma of specialized higher education (DESS) in international trade law from Tunis University II, Mater in Public Administration Harvard Kennedy School. Her father, the late Hédi Bouchamaoui, was an entrepreneur who established hydraulic infrastructures and set-up and developed agricultural lands across the Tunisian territory. Her grandfather, Ahmed, started a civil engineering company at the beginning of the 20th century that entrepreneurial her father later made into Hédi Bouchamaoui Group (HBG), specializing in oil, textile, and other sectors. Mrs. Bouchamaoui has been the firm's shareholder and director since 1988. HBG has turned the group into …
Full story available on Benzinga.com