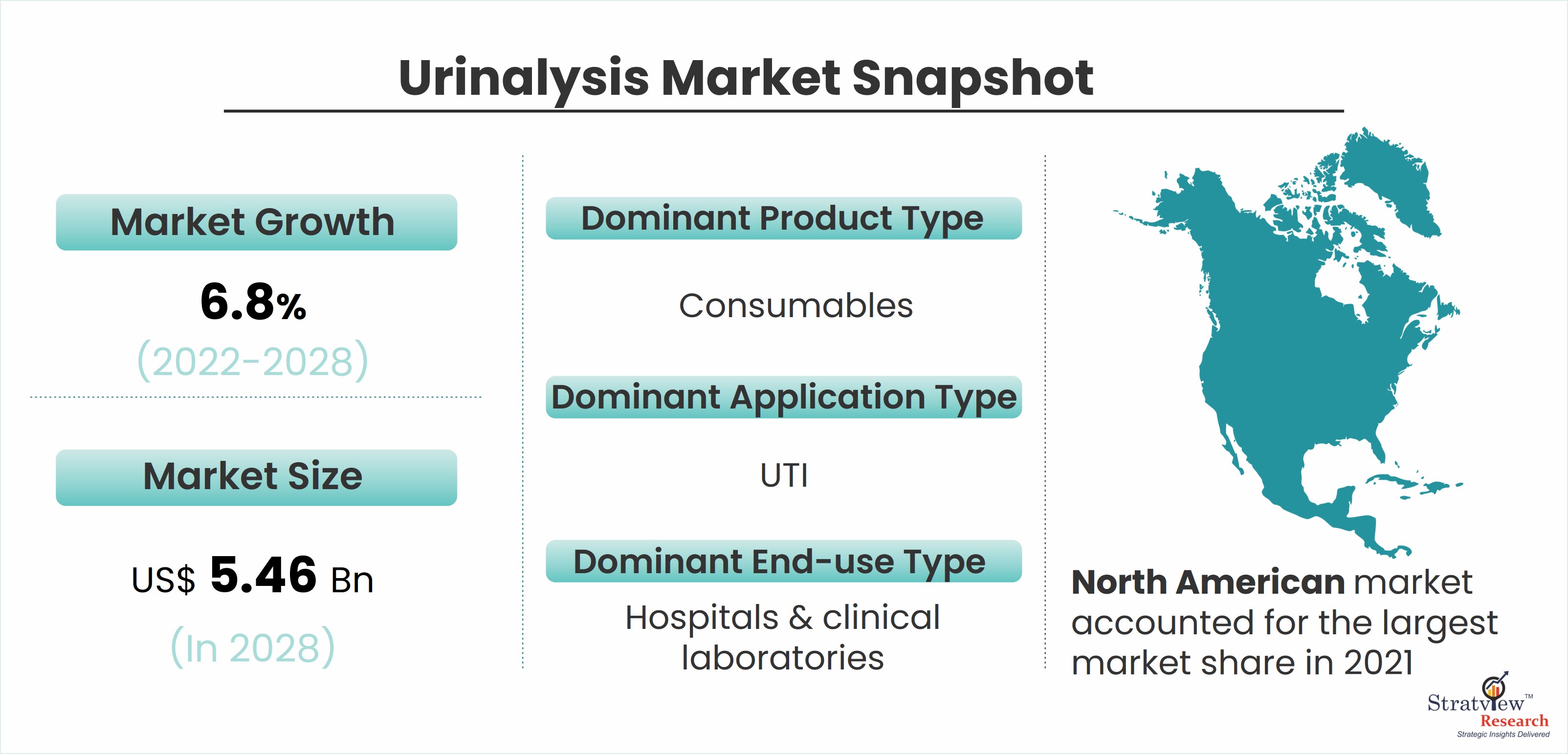 Raipur, Oct. 07, 2022 (GLOBE NEWSWIRE) — Stratview Research, a leading market research firm has launched a report on the Urinalysis Market which provides an in-depth analysis of the market dynamics, current and emerging trends, industry forecast, and competitive landscape.
Click here to get the free sample pdf:
https://www.stratviewresearch.com/Request-Sample/2470/Urinalysis-Market.html#form
How is the Report Helpful?
The report has a very high utility for the key decision-makers and strategists in terms of accurate market insights, future growth opportunities, and key success factors.
Most importantly, the report analyses the possible impact of COVID-19 on the market dynamics which offers cushioning against the uncertain business environment and helps in streamlining the resources and investment decisions in a fruitful manner.
What are the Top Market Drivers?
According to the report, the Urinalysis Market is driven by a host of factors, some of which are noted below:
Increasing incidence of chronic kidney diseases
Expanding geriatric populace and rising number of urine tests
Growing emphasis on the development of advanced products
The report also includes growth rate estimates based upon the intensity of drivers and constraints and provides the users with several graphical illustrations of the key insights.
Urinalysis Market Segmentation:
Stratview Research has segmented the market in the following ways which fulfill the market data needs of multiple stakeholders across the industry value chain.
By Product Type
By Application Type
By End-user Type
By Region
Urinalysis Market Insights
Market…
Full story available on Benzinga.com