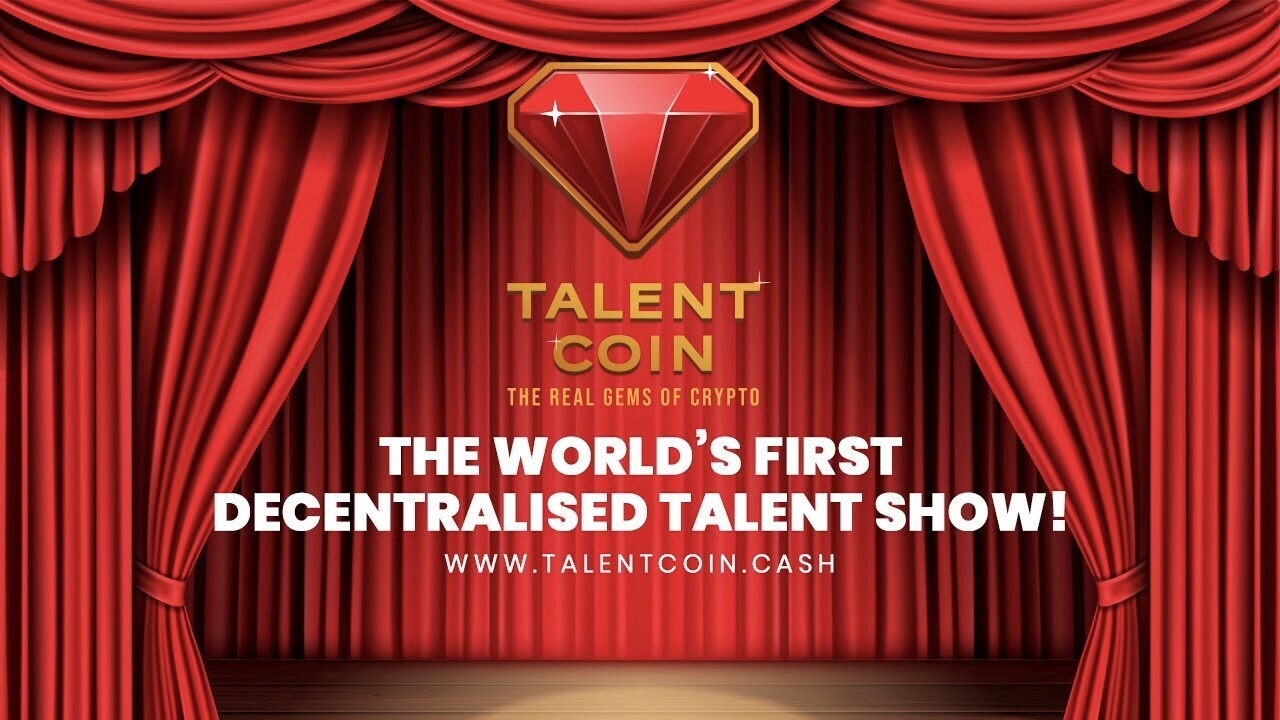 Talent Coin, the world's first decentralized metaverse talent show, has announced that it will begin pre-sale whitelisting on January 18. Meta Festival aims to give the most talented bands and musicians a real opportunity to showcase their talents to the world.
The first talent competition powered by a decentralized blockchain and held within Metaverse will be powered by Talent Coin. Talent coin users will "spend" tokens to vote and promote their favorite performers in competitions. Each season's talent competition will have multiple rounds, and finally enter the finals.
The finals will be evaluated by celebrities and will be broadcast live on YouTube as well as in their own virtual world! The winning act will be rewarded with a record deal with Mind Records and a handsome monetary reward.
Talent Coin is a project, part of the Mind Music Group led by Mark Hamilton. Hamilton founded Mind Music with the aim of raising awareness of mental health on a global scale. Mark's ambition to take his goals global is reflected in Talent Coin and Talent Verse. Mark has been fleshed out and has completed InterFi's thorough KYC verification. In addition to the core team featured on this page, Mark has worked with dozens of great freelancers and independent organizations to achieve his goals and ensure the roadmap is met on time.
What Makes Talent Coins Different?
Given that Mark himself is a musician who has lost many gigs to the pandemic, the creators of this project make it unique, creating a platform for many other talented artists who lack resources to become part of the future, Mind Music Initiative It turned out to be a massive hit, and given that Talent Coin was developed on a similar principle, it's likely to repeat Mind Music's feat. Users can access the Talent MetaVerse and watch live performances throughout the Talent Verse season.
As users watch musicians from around the world compete and perform, imagine themselves as part of a crowd. Just have fun and buy Talent Coins to connect with MetaVerse. During the show, users can express themselves using their avatars. They can applaud, cheer, dance, and watch other audience members react. Avatars can communicate their emotions through the use of emoji and observe the facial expressions of those around them. Players can purchase additional emojis, dances, clothing, accessories and more through the NFTs platform to enhance their avatars and make them stand out.
Talent Coins can be used to vote for the next global music sensation for Metaverse users. Thousands of people will stand a chance to win record deals and handsome cash prizes. The winner will be determined by audience vote. Talent Coin You can also bet on your favorite musicians. If the musician wins, track the odds, hedge bets and earn Talent Coins! The currency of talent poems is called talent coins, and it has multiple uses.
Talent Coin aims to digitize the events industry
Thousands of outstanding bands and singers from all over the world are expected to participate in the competition. These performances will all have loyal fan bases who are willing to vote for their favorite performances in the competition. Fans need to buy talent coins and express their support for their favorite talents in each round of voting. Users who want to vote can purchase Talent Coins on the contest website with a credit or debit card. Most of the revenue generated by TalentVerse will come from non-encrypted users! Because if they want, we'll make it easy for them to buy with a credit card! This applies to all aspects of TalentVerse.
Mind Music: Mind Records was created out of this effort! The first song has been released and has attracted a lot of attention, and the project will sign musicians and generate revenue through album sales, merchandise, and concert tickets, among other things. Income will be split 80/20 between mental health charities and charities. The winner of the talent show will receive a record deal from Mind Records in a talent poem! Together with Mind Counseling and Mind Recording Shop.
Token Coin's token economics are cleverly structured to ensure that projects are well funded while ensuring the charts are always protected. Transaction fees not only help to fund the development of the project, but also increase the liquidity and stability of the token. Talent Coin is on call to help absorb any dips due to the economics of buyback tokens.
To learn more about Talent Coin, visit Talentcoin.cash
telegraph: https://t.me/TalentCoinGroup
Media Contact:
Contact: Mark Hamilton
Company: Mind Music Group
Email: [email protected]
City: London
Country: UK
website: https://talentcoin.cash/
Source: Talent Coin
The information provided in this press release is not investment advice, financial advice or trading advice. You are advised to perform due diligence (including consulting a professional financial advisor before investing or trading securities and cryptocurrencies).
Source: "Submit123 – White Label Press Release Distribution Service"
Source: Cloud Press
Issue number: 133030
This article is not an offer to sell, a solicitation of an offer to buy, or a recommendation of any securities or any other products or services. Furthermore, nothing in this PR should be construed as a recommendation to buy, sell or hold any investment or security, or to engage in any investment strategy or transaction. It is your responsibility to determine whether any investment, investment strategy, security or related transaction is suitable for you based on your investment objectives, financial situation and risk tolerance. Please consult your business advisor, attorney or tax advisor regarding your specific business, legal or tax situation.