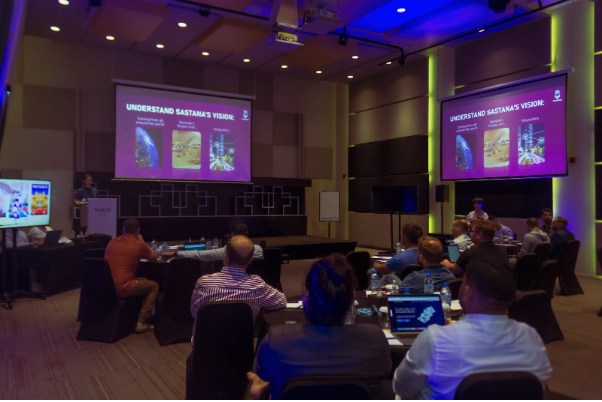 DUBAI, UAE, Oct. 25, 2022 (GLOBE NEWSWIRE) — Coming straight from North Africa, the Sastanaqqam team accomplished the feat of a successful event in Dubai.
On Monday, 10/10/2022, the Nomads of Sastanaqqam presented at the VOCO hotel in Dubai, an absolute masterstroke for a first event, having a simple objective: a first contact and a brief presentation about the ecosystem of the company. The return of the public was unprecedented!
What is Sastanaqqam?
Sastanaqqam is a project that launched as a result of NFTs going mainstream.
The project started when Sastanaqqam explored how to switch from a traditional business model — in art and art collecting — to a decentralised one using blockchain technologies.
From this vision was born a range of projects to be developed around this, such as the Wallet, native token (Blue Token), …
Full story available on Benzinga.com