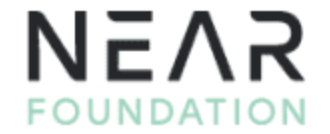 London, UK, July 21, 2022 (GLOBE NEWSWIRE) — NEAR Foundationin partnership with Forkasttoday announced the opening for submissions to the inaugural global Women in Web3 Changemakers list.
Designed to showcase the talented and socially mindful women who make up the Web3 ecosystem, the initiative will spotlight ten exceptional leaders across the international sector and the amazing, sustainable work they do.
By celebrating the progress, impact, and innovation of talented women in Web3, the list hopes to inspire a new generation of diverse workers to join this emerging field and help shape the future of the web.
The initiative calls on members of the Web3 community – both men and women – to nominate and submit the names of female colleagues who they feel should be recognised for their exemplary contribution to Web3. Women who work in Web3 can also nominate themselves.
Each nominee should meet the following criteria, which NEAR uses to define impact:
1. Inclusion – driving ideas that are good for society, sustainable, and socially impactful.
2. Influence – in the community and among peers.
3. Innovation – contributing to interesting and socially impactful projects at work or independently.
The top ten Changemakers will be decided by you – the community! …
Full story available on Benzinga.com