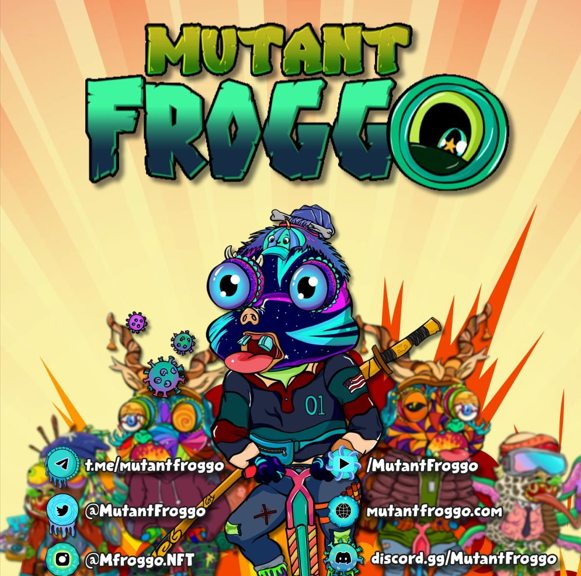 Singapore, Singapore, Sept. 23, 2022 (GLOBE NEWSWIRE) — The Mutant Froggo project is the latest and hottest addition to the cryptocurrency space. Emerging from the minds of the seasoned crypto veterans & geniuses. The collection consists of unique, funky- looking NFTs, & the project features not just a comical trailer, but also tons of utility & features for consumers to interact with & enjoy.
The Mutant Froggo team works tirelessly solely for the benefit of its investors and future holders.
The project integrates an interactive and enjoyable space while providing an earning incentive that can be tracked through an upcoming mobile application.
Featuring more than one way to earn, Mutant Froggo holds great potential.
Mutant Froggo, now dubbed "the new heroes of the Web3 and DeFi space", emerged from its swamp to provide massive earnings, utility, and benefits to future investors and holders – at least, that's what their team promises. The project claims to have a multitude of utilities that are sure to attract potential customers. Including but not limited to; their NFT Collection, Mutant Mobile Application, Mutant Marketplace, Mutant Froggo Comic, Future Jump2Earn Developments, & the list goes on! Certainly the project & abilities of the team prove to be extremely promising thus far.
With its investors as its primary beneficiary, the team's vision and mission works to strengthen the idea that the project works to solely benefit those who actively hold and believe in the project. – this is a significant contrast to other projects that do not prioritize their investors nor do they offer a truly rewarding use case for their collections. However, with Mutant Frogs vast & immediate utilities, this gem truly outshines the rest. The project aims to build an ecosystem, rather than just one project, meaning that new utilities are also included in future plans & are actively being worked upon. This gives investors additional incentives…
Full story available on Benzinga.com