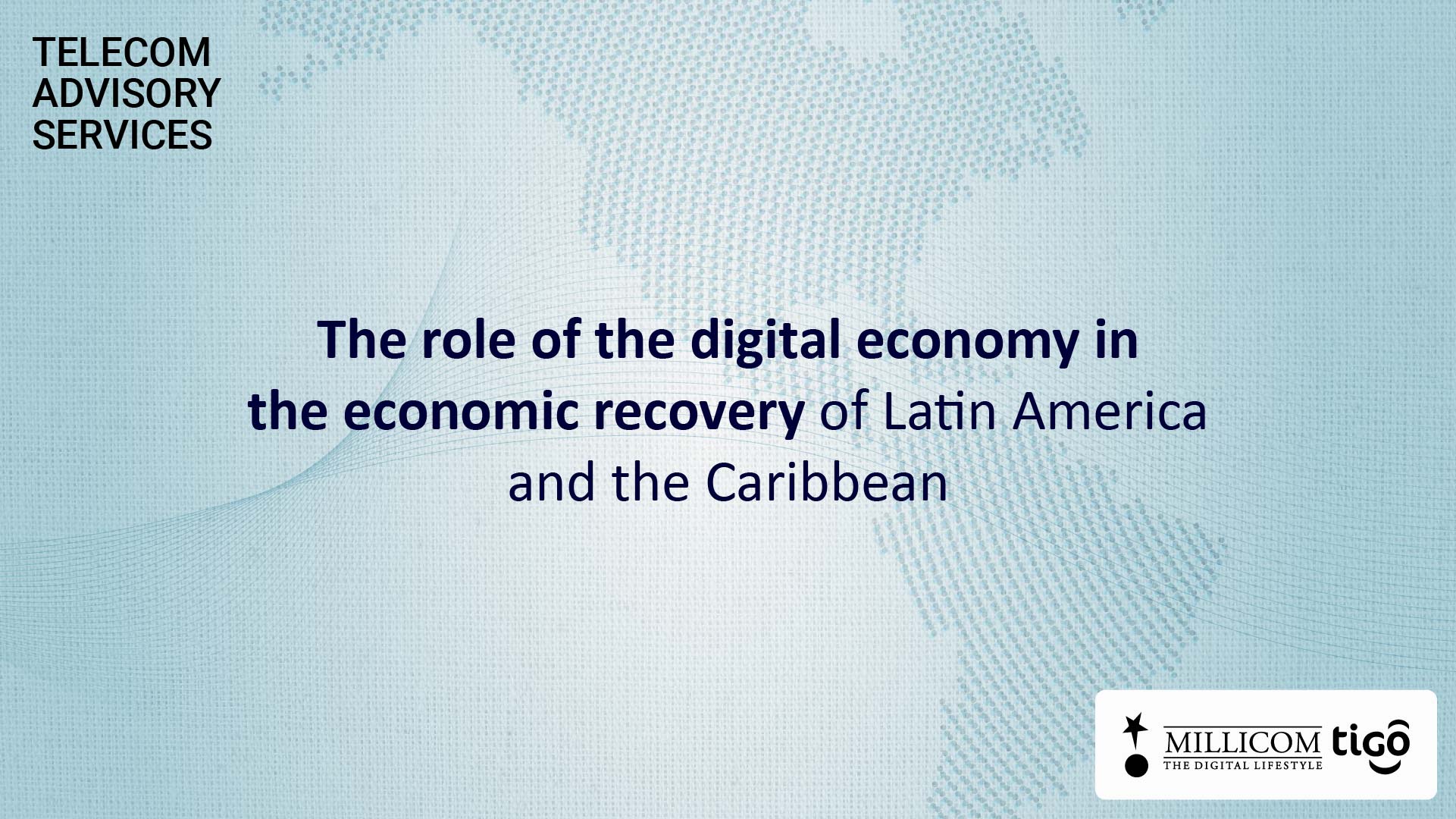 Mobile broadband penetration in Latin America could create 6.5 million jobs and lift GDP per capita by 1.7%
LUXEMBOURG, August 25, 2022 – According to an independent study conducted by Telecom Advisory Services, commissioned by Millicom (Tigo)a 10% increase in mobile broadband penetration in Latin America could create more than 6.5 million jobs and increase GDP per capita by 1.7%. The study "The Role of the Digital Economy in the Economic Recovery of Latin America and the Caribbean" was authored by Raul Katz, Ph.D., Juan Jung, Ph.D., and Fernando Callorda, MA, from Telecom Advisory Services.
The findings show a significant opportunity for a region that is still struggling to recover from the economic impact of the COVID-19 pandemic. The analysis identifies high spectrum costs – a common regional issue – as the biggest hurdle to digitalization. The report focuses on the Latin America and Caribbean region, in addition to individual studies for each of the nine countries where Millicom (Tigo) operates.
"The conclusions of this study are clear: to accelerate the development of the telecommunications industry and the digital economy, governments in the region must modernize their regulatory frameworks to attract investment in the sector. Above all, the reduction of spectrum prices and of regulatory and tax charges would produce the greatest stimulus for investment," said Millicom (Tigo) EVP, Chief External Affairs Officer, Karim Lesina.
Unlike member countries of the Organization for Economic Co-operation and Development …
Full story available on Benzinga.com