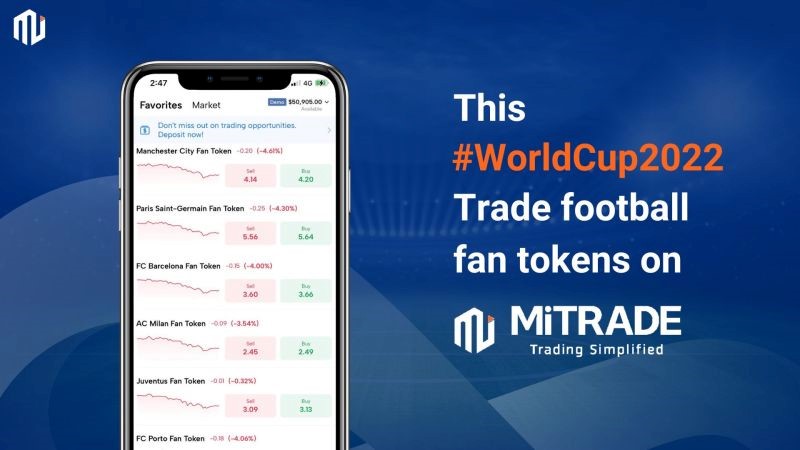 MELBOURNE, AUSTRALIA, Nov. 22, 2022 (GLOBE NEWSWIRE) — To celebrate the World Cup, global CFD trading broker Mitrade has listed a total of eight new coins in their platform. Soccer fans can now join in the fiesta and trade on the price fluctuations, supporting their favorite football teams during the biggest football event on the planet.
A total of eight football fan tokens are now listed on Mitrade including Manchester City, Barcelona, ​​Paris Saint-Germain, and others.
Mitrade launched their fan tokens on November 21st with the commitment of making football tokens accessible to the public by providing real opportunities for them to be an investor in the global sports business. The broker provides an intuitive platform for e-sport organizations to take fan . ..
Full story available on Benzinga.com