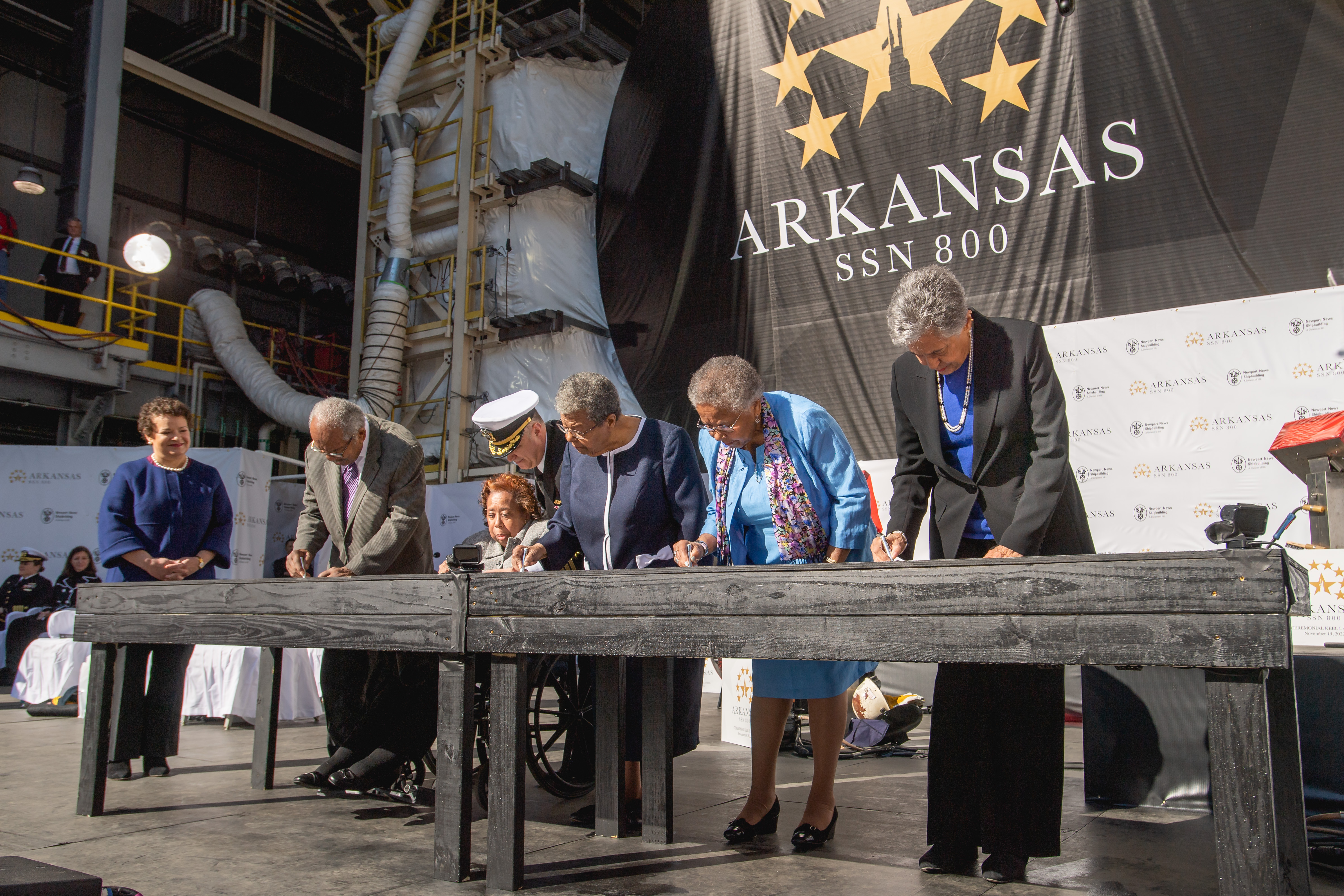 NEWPORT NEWS, Va., Nov. 19, 2022 (GLOBE NEWSWIRE) — HII's (NYSE:HII) Newport News Shipbuilding (NNS) division hosted a keel authentication ceremony today for Virginia-class submarine Arkansas (SSN 800).
The ship's sponsors are the six women of the historic group known as the Little Rock Nine, the first African American students to attend all-white Central High School in Little Rock, Arkansas during desegregation. NNS honored all nine members, including, the three men during Saturday's ceremony.
The Little Rock Nine made history in 1957 with their response to the Supreme Court ruling in Brown v. Board of Education, declaring racial segregation in public schools unconstitutional. Faced with shouting mobs, threats of violence and hostile state leaders who blocked their way, the Teenagers were escorted into the school by federal troops at the direction of President Dwight D. Eisenhower.
Photos accompanying this release are available at: https://hii.com/news/hii-virginia-class-attack-submarine-arkansas-ssn-800-keel.
"Their courageous spirit will forever inspire Arkansas and her crew. This group forever changed our nation's history and their submarine will help ensure their legacy continues," NNS President Jennifer Boykin said. "The bravery and resilience of the Little Rock Nine sparked a fire of change and demonstrated the strength of blending different perspectives and backgrounds. We harness this strength in the shipyard…
Full story available on Benzinga.com