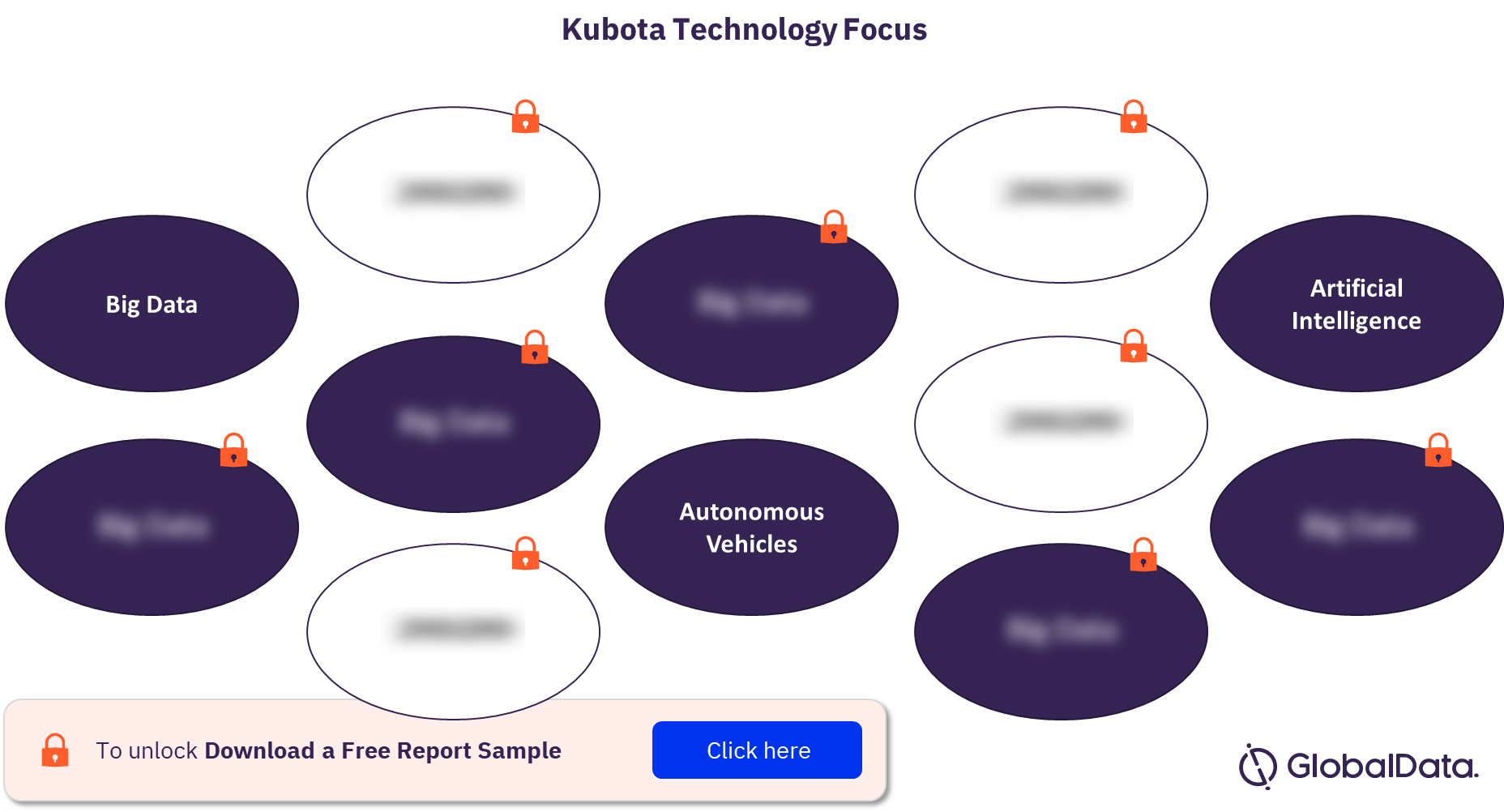 LONDON, June 02, 2022 (GLOBE NEWSWIRE) — A major share of the ICT spending of Kubota is earmarked for software, hardware, and ICT services. Kubota is promoting open innovation by proactively collaborating with companies, universities, and research institutes. By Combining its expertise and technologies, Kubota has been relying on cutting-edge technologies including AI, big data, IoT, and robotics, from different fields and industries, to develop new products and solutions anticipating future changes.
The Kubota Corporation Enterprise Tech Ecosystem Report offered by GlobalData Plc will act as a reference point to understand the company/competitor's digital strategy. It will also help in understanding the digital preparedness of the company against its peers. The information included in these reports is sourced from a mix of our very own internal database and authentic secondary research links such as the company's annual report, presentations, press releases, etc. The report covers an overview of the company, its digital transformation strategies, technology focus areas, technology initiatives, technology introductions, investments, acquisitions, and ICT spending among others.
Kubota Technology Theme Focus
Kubota is tapping into the power of key disruptive technologies including artificial intelligence, big data, and autonomous vehicles to enhance its operational and service capabilities.
To know about other technology themes under focus for the company, download a free report sample
Kubota ICT Spend by Function
For more insights on ICT spending by function, download a free report sample
Kubota ICT Spend by Channel
Internal development and maintenance
Technology vendors (direct)
Local resellers
Telcos
ICT services providers/Consulting firms
Specialist outsourcers
Systems integrators

For more…
Full story available on Benzinga.com