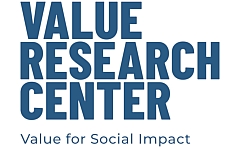 IAFOR, ESG-IREC, and VRC in a Symposium exploring ESG, Sustainability, and The Value Model

KYOTO, Japan, Nov 17, 2022 – (JCN Newswire) – Opening the COP27 Conference, UN Secretary-General Antonio Guterres chided world leaders about their ongoing inaction, warning that immediate, real and tangible action is required to address the climate crisis, or "We are on the highway to hell, with our foot on the accelerator."


According to Prof. Philip Sugai, Director of the Value Research Center (VRC) in Kyoto, Japan, "Corporations are now pressed to answer to a more diverse group of stakeholders, and while there are more than a hundred different types of ESG (Environment , Social, and Governance) evaluation and reporting systems, none yet offer the guidance and strategic value to businesses that are required to address the many complex issues facing business leaders today."

The 2022 IAFOR Global Innovation and Value Summit (GIVS) is focused on providing one possible offramp from Guterres's highway to hell, demonstrating a new approach to measure and monitor the value created and destroyed by companies irrespective of their size, industry or Value location. The Model offers a powerful alternative to currently available ESG evaluation systems (ie MSCI, Bloomberg and FTSE4Good) with a new, more holistic approach for measuring, managing and creating value for a diverse group of stakeholders not yet found in any single existing ESGiil or repayment framework.

The 2022 GIVS event, "The Future of ESG and Value: Why ESG Evaluation Matters", will include two panel sessions in the areas of sustainability, purpose, and value. Prof. Toshiya Hoshino, Director, ESG-Integration Research and Education .. .
Full story available on Benzinga.com