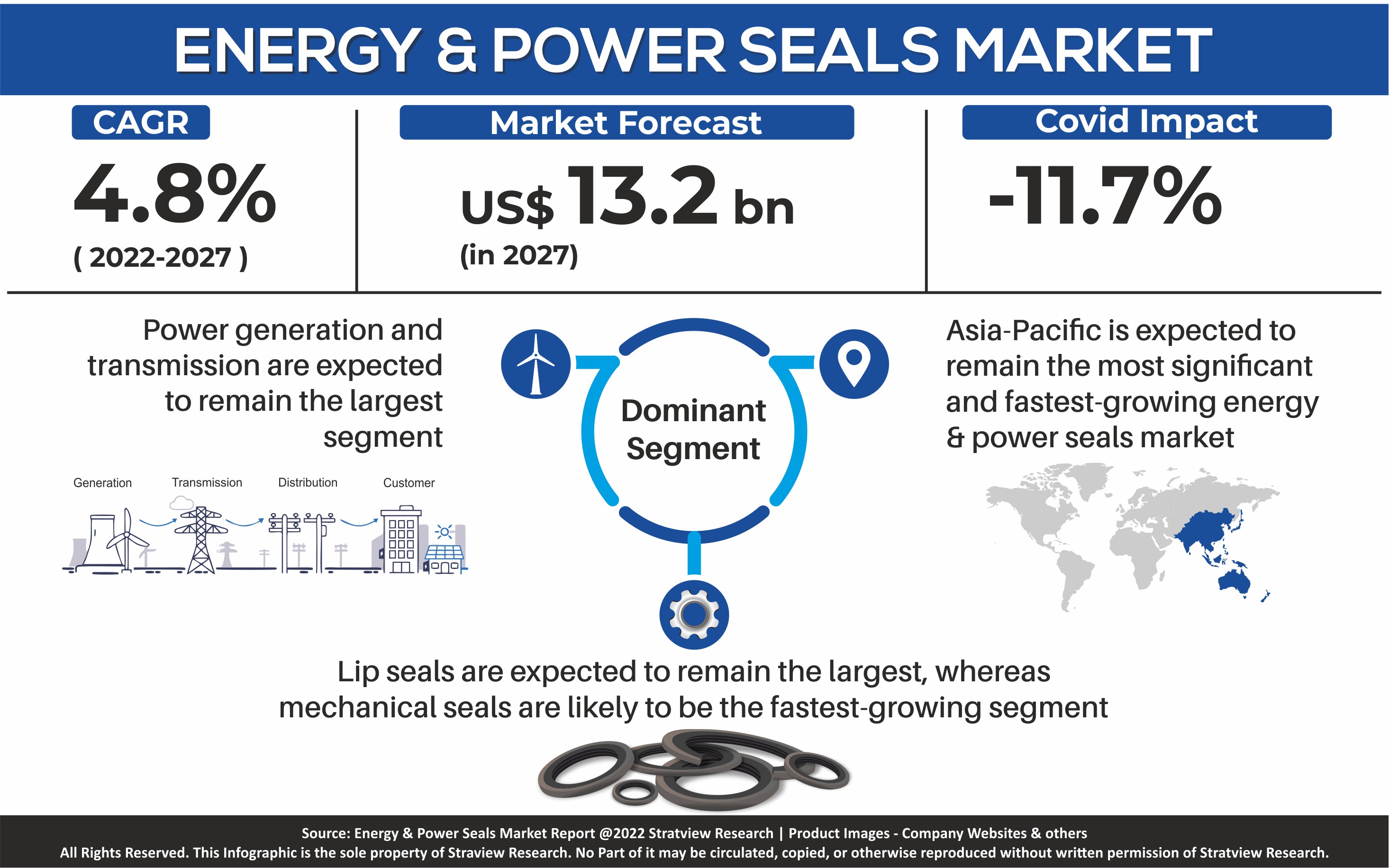 Raipur, Oct. 26, 2022 (GLOBE NEWSWIRE) — Stratview Research, a leading market research firm has launched a report on the Energy & Power Seals Market which provides an in-depth analysis of the market dynamics, current and emerging trends, industry forecast, and competitive landscape.
Click Here to get the free sample pdf:
https://www.stratviewresearch.com/Request-Sample/2967/energy-&-power-seals-market.html#form
How is the Report Helpful?
The report has a very high utility for the key decision-makers and strategists in terms of accurate market insights, future growth opportunities, and key success factors.
Most importantly, the report analyses the possible impact of COVID-19 on the market dynamics which offers cushioning against the uncertain business environment and helps in streamlining the resources and investment decisions in a fruitful manner.
What are the Top Market Drivers?
According to the report, the energy & power seals market is driven by a host of factors, amongst which, the strong industry fundamentals is one to count.
The report also includes growth rate estimates based upon the intensity of drivers and constraints and provides the users with several graphical illustrations of the key insights.
Energy & Power Seals Market Segmentation:
Stratview Research has segmented the energy & power seals market in the following ways which fulfill the market data needs of multiple stakeholders across the industry value chain.
Application Type – Power Generation and Transmission, Oil and Gas.
Product Type – O-rings, Gaskets, Energized Seals, Lip Seals, Mechanical Seals and Others.
Material Type – Elastomeric…
Full story available on Benzinga.com