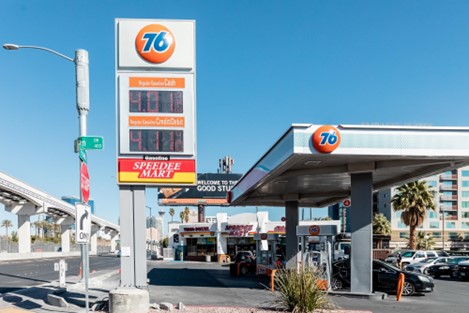 LAS VEGAS and VANCOUVER, British Columbia, Sept. 09, 2022 (GLOBE NEWSWIRE) — TAAT® GLOBAL ALTERNATIVES INC. (CSE:TAAT) (OTCQX:TOBAF) (FRANKFURT: 2TP) (the "Company" or "TAAT®") is pleased to announce that sales of all TAAT® varieties have increased by approximately 200% month-over-month across the Speedee Mart chain, the Company's "anchor account" for the Las Vegas market. In a press release dated March 2, 2022TAAT® announced that it had landed a chain-wide placement with Speedee Mart, who has operated gas stations across the Las Vegas valley since 1995.
In addition to its lower price point and value proposition as a uniquely tobacco-free/nicotine-free offering, TAAT® has organically cultivated a steadily growing user base of adult smokers in the Las Vegas market through its presence at prominent local events (eg"First Fridays" in the Arts District) as well as its expanding portfolio of retailers throughout the city, which has a population of over 640,0001 and in 2021 welcomed over 32 million tourist visitors2.
Earlier in 2022, TAAT® was placed in all Speedee Mart locations in the Las Vegas area. Based on recent improvements to in-store activation strategies as well as localized marketing initiatives targeted towards adult smokers in Las Vegas, sales of TAAT® have tripled across the Speedee Mart chain from July 2022 to August 2022.
Readers using news aggregation services may be unable to view the media above. Please access SEDAR or the Investor Relations section of the Company's website for a version of this press release containing all published media.
TAAT® Chief Executive Officer Michael Saxon commented, "We've made significant changes at TAAT® since I became CEO just a couple of months ago. Although we can only share so much about our playbook for competitive reasons, …
Full story available on Benzinga.com