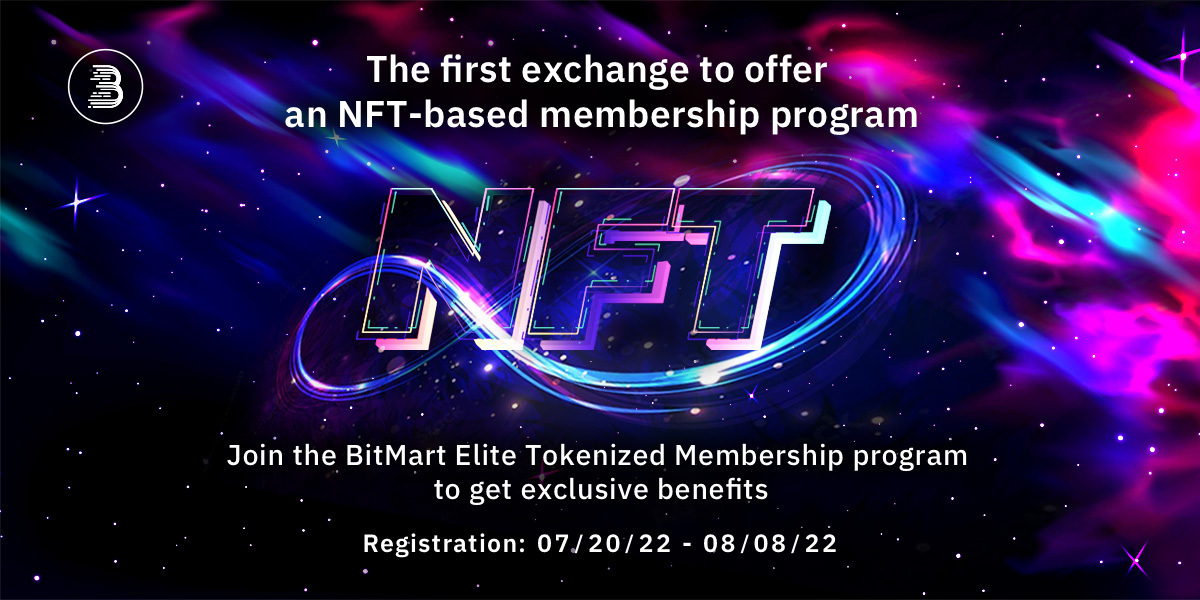 Jersey City, NJ, July 22, 2022 (GLOBE NEWSWIRE) —
BitMart is thrilled to announce an innovation to the NFT and Web3 space: an industry-first tokenized month-long membership program. BitMart will be airdropping users an NFT that, when held in a BitMart wallet, will provide users with access to unique benefits across many BitMart products.
Unlike many NFTs, which are simply digital art, this NFT represents proof of membership, offering an elite status to BitMart users that comes with exclusive member benefits. BitMart will be the first cryptocurrency exchange to launch a program like this using Web3 utility, making this an exciting and celebratory event.
Holders of this exclusive NFT will receive benefits that far exceed what standard users expect. In addition to having a unique NFT to cherish, sell, or transfer, holders will get the following benefits from 8/15/2022-9/15/2022:
Exclusive 3D Elite membership NFT: Members can trade this NFT on the BitMart NFT Marketplace
VIP Spot Trading Fee: Rebate fee rate for spot trading for one month (Maker: -0.01% Taker: 0.01%)
VIP Margin Trading: Zero interest for Margin Trading for one month
Guaranteed Mystery Airdrop: Up…
Full story available on Benzinga.com